Leonardo DiCaprio Enjoys the World Cup from the World's Fifth Largest Private Yacht
It appears that playing the extravagant Jordan Belfort in the Wolf of Wall Street has made a lasting impression on Leonardo DiCaprio, as he has 'borrowed' a £400 million yacht in Rio de Janeiro for the duration for the World Cup. Dicaprio and 20 friends will be staying aboard for the duration of the competition, enjoying the sun and the football.
482ft Topaz is the fifth largest superyacht in the world and belongs the Sheikh Mansour bin Zayed Al Nahyan, deputy prime minister of the United Arab Emirates and owner of Manchester City FC. The luxury motor yacht was created by Lürssen in Bremen, Germany and was launched in May 2012. The Topaz was constructed in the same shipyard Germany that made the Azzam, the world's largest private yacht.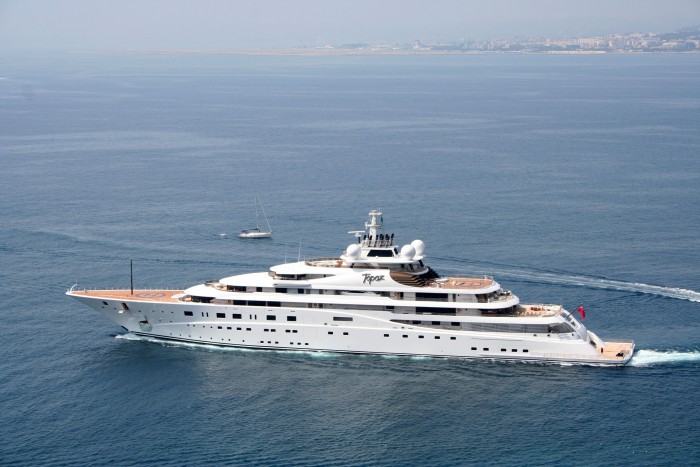 Although DicCaprio may travel with a large entourage, there is plenty of space for friends, as the aluminium superstructure boasts eight floors. The Topaz is also equipped with anchor Stabilizers, Helicopter Landing Pad, Jacuzzi, Lift, Swimming Pool, Garage, Air Conditioning and Underwater Lights. Also on board is a gym, conference room and cinema.
For all the latest news and discussion, follow us on Facebook
Article by Jack Bartrop
News