For many anglers, their
fishing boat
is their pride and joy. But no matter how happy a boat owner is with his or her craft, they've always got one eye on making it better.
To help boat owners interested in upgrading their boats, we've put together a list of easy upgrades to make your fishing platform even better:
1. Add an Electric Outboard
You can't beat an electric motor for fishing structure unobtrusively or holding in a spot amid heavy tides or fast flow.
There are many to choose from, but we recommend the
Minn Kota Motors
, the Powerdrive in particular.
It is one of the best-selling trolling motors on the market for several good reasons.
Firstly, it's pretty affordable when compared to the higher model Minn Kota trolling motors. It is also very reliable and built to cope with all inland fishing situations, and even salt water if you're fishing flats or closer to shore. It has an electric foot pedal for all controls, a two-blade prop and multiple power options for small to larger fishing boats.
The Powerdrive was built for reliability and low maintenance, and the composite shaft means if you hit a rock or stump with the trolling motor below the surface, the shaft will flex, absorb the shock, and snap back. The Tackle Village site has a full break-down of the best
bow-mount trolling motors
on the market as well as the
best kayak trolling motors
.
2. Add a Fishfinder
There's no doubt that fishing with sonar is more productive and more enjoyable and hence a fish finder is one of the first things that any serious fisherman or woman should add to their boat.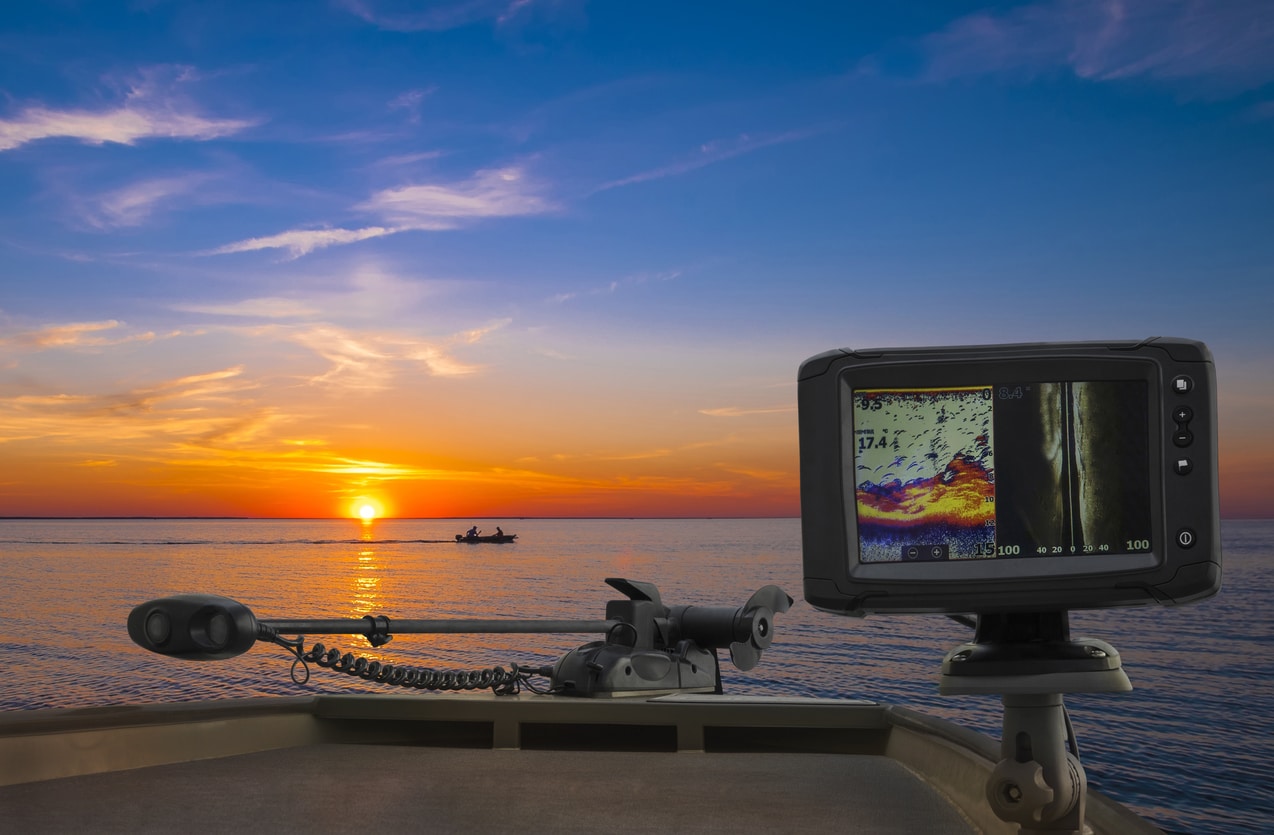 While I use Lowrance fish finders, our resident guide Shawn Chapin is very much a Humminbird fan and I have included here his thoughts on the HELIX series as a sonar unit to consider along with the Lowrance models.
The Helix series is the new standard in fish finder units from Humminbird. It has very impressive sonar capabilities available to the recreational angler, including the MEGA 360 imaging and the more familiar classic down imaging mode. The 360 imaging can be used as sonar which shows the world below as well as out to the sides of your boat in a full 360 degrees, or if you wish you can switch it to the side imaging only and scan up to 120 feet to the immediate left and right sides of your boat.
Along with the GPS and Lakemaster mapping capabilities, they also feature the Coastmaster cards as well if you're fishing saltwater and out from shore, allowing you to have bathymetric mapping in areas offshore.
They also have variants in the networking capabilities with the G2 and G3 models not having networking capabilities at all, which is more tailored for the inland angler, and the G3N and G4N models being networking capable. The models are also bluetooth compatible and can be accessed using the smartphone Humminbird app.
3. Install a battery charger
An onboard battery charger is incredibly useful on a fishing boat. If you have a smaller boat with only one battery, this isn't entirely necessary, but if you're like the majority of anglers today, you probably have 2 to 4 batteries in your boat. Onboard boat chargers are exceptionally convenient if you're running a trolling motor that is a 24-volt setup and requires two batteries. These chargers allow you to hook up all batteries in your boat to the mounted charger and charge all three batteries simultaneously simply by plugging it into your outlet in your garage.
Promariner battery chargers come with charging connections for between one and four batteries. They come with a two-year warranty, have safety and technology that will stop charging if something isn't right, maintain and analyze battery conditions, and even recondition batteries that are performing poorly, helping extend the life of your deep cycle batteries. These onboard chargers are actually much more affordable than you may think. If you need help choosing a trolling motor battery, we break down the best options for you at
Tackle Village site
.
4. Add a chain/rope-free anchor system
Gone are the days when your best option was to drop an old fashioned anchor directly into a thick and soupy muck bottom, only to struggle to not fall in the lake when yanking on it with intense effort to pull it back in. Well, kind of.
The Minn Kota Talon anchor system
is attached to the rear of your boat and uses a heavy duty flexible and thick fiberglass rod which lowers down and penetrates the very top layer of sediment to hold your boat in position.
The Talon comes in a couple different variants with anchor systems that reach to either 10 or 12 feet.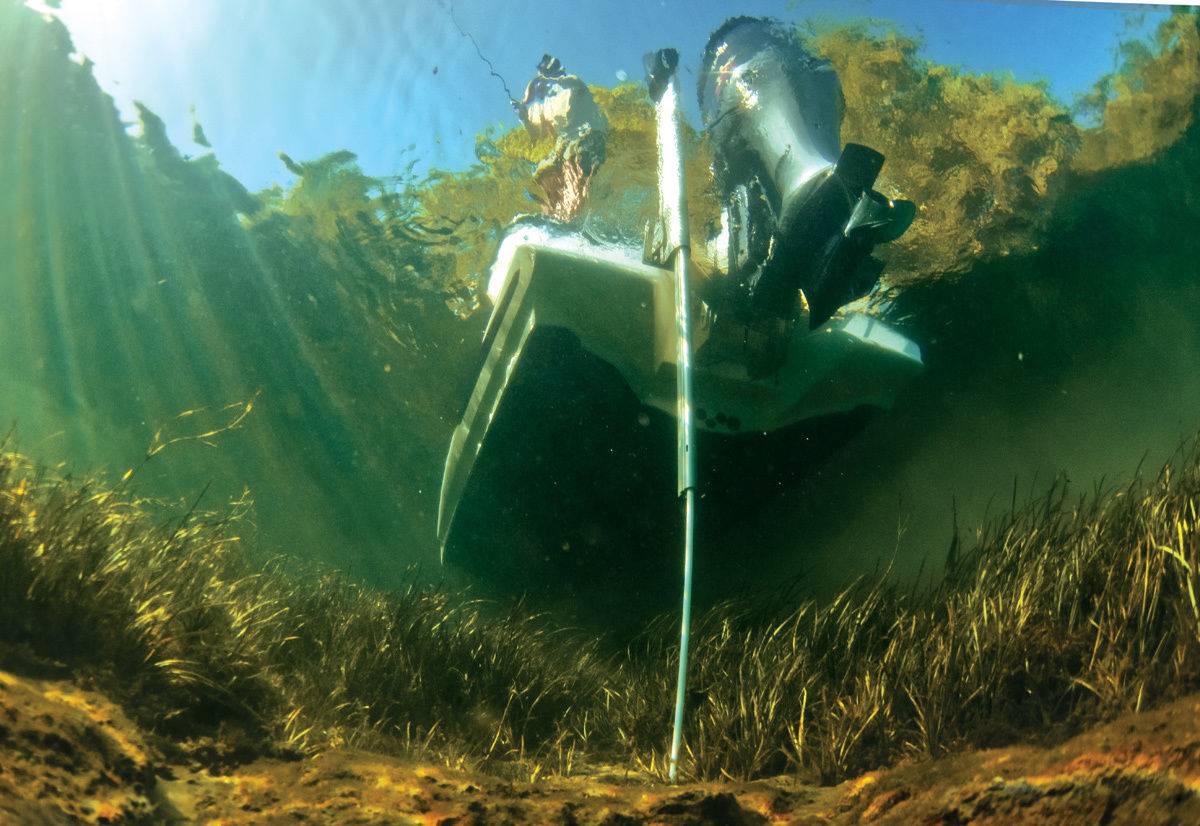 The talon comes with a 5 year limited warranty, and a lifetime warranty on the spike anchor itself. It also has different setting modes, the normal mode, suitable for hard bottoms and calm water conditions, a setting for rough water such as heavy waves or current, and a soft bottom mode for mud bottom conditions.
The sequential vertical deployment is very quiet and beats out pretty much all other electric anchor systems on the market, great when stalking fish in shallow water. Most anglers who are fans of the talon anchor system usually buy them in pairs. When you rig up one talon on each side of the motor it gives you an incredibly stable and solid platform with no movement. When you only use one which pivots a bit in current or wind, but it is still incredibly effective.
5. Install a winch
If you tend to fish in deeper depths and operate the anchor by hand, you may want to look at installing a winch or windlass instead. These devices will save you all the yanking and pulling. It also makes moving from one fishing spot to another much easier if you're having no luck with the fish.
6. Install an LED system for easy night fishing
This next upgrade is great for the night owl anglers out there. This LED light strip system is placed around the inside railing of your boat giving you a low light that is still great for seeing everything on the decks eliminating the need for fumbling for a flashlight in the darkness. They are also placed around your steering console illuminating the floor and all of your accessory switches. Not only does this help you out immensely in the dark it also looks incredibly cool, turning the heads of anglers way out in the darkness.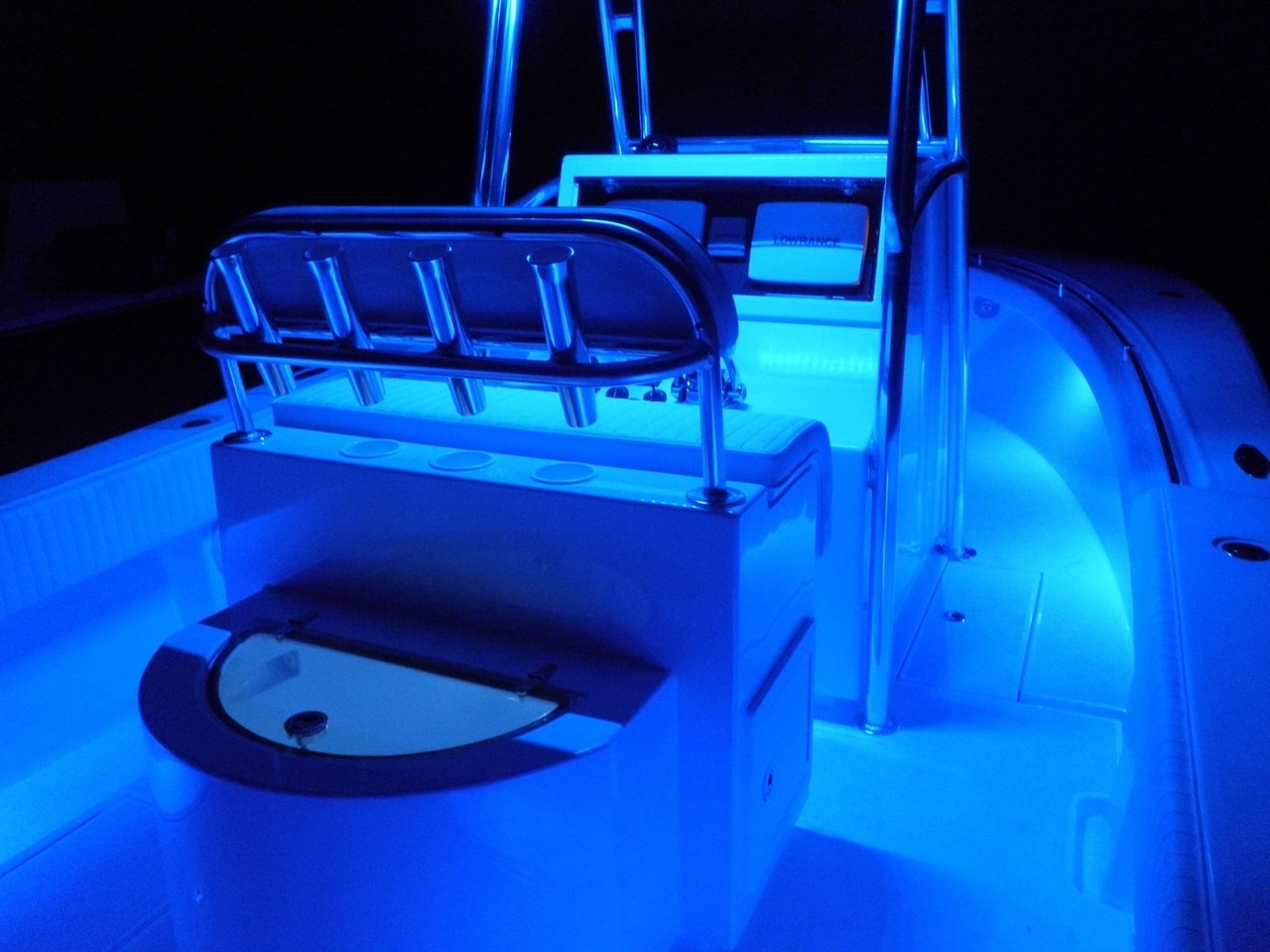 These lighting systems won't do much in terms of disturbing the fish due to the light being directed to the interior of the boat and not the exterior, (though they do have models for the exterior to attract fish). The Bluewater setups come in multiple colors including amber, blue, green, orange, red and white.
7. Add a safety kit
The last upgrade on this list is something every boat should have - some sort of
safety kit
. When disaster strikes or if someone gets hurt, you need to be able to act fast. We recommend the following to add to your emergency supplies onboard.
●  Spare lifejackets
●  EPIRB / PLB
●   Safety lines
●  Distress flag with SOS markings
●  An LED strobe light
●  A multi-tool rescue/safety knife
●  Water resistant flashlights
●  Flare packs
●   Life raft
●  Thermal blankets and survival bags
●  A personal first aid kit
8. Install more fishing rod holders
One of the more obvious upgrades is the install more fishing rod holders on your boat. The more the merrier! Whether you fish solo or with friends, installing more rod holders is always a good idea. They are also a relatively cheap upgrade which can greatly improve your fishing experience.
Conclusion
There are many different upgrades you can make to your pride and joy. These recommendations are by no means the limit, but they are some of the best upgrades you can buy to make your time on the water much more efficient and productive.
These upgrades mean less hassle when it comes to boat positioning and maintenance and more time spent chasing and catching fish. If you want more fishing tips check our our article on the
7 best fishing apps
.