For many, the real thrill of boating picks up when your speed does. Boat races test the technical qualities of all kinds of boats, and all kinds of boaters. From powerboat drag races to superyacht regattas to friendly yacht races, the world-class events listed below can be just as fun to watch as to take part in. For the sake of brevity, we've omitted races of rowboats and the like here. But that still leaves almost too many to count! Nevertheless, here's our selection of some of the most famous – and a few not so famous – boat races around the world.
A race for the ages: America's Cup
Boat races are some of the oldest sporting competitions in the world, likely dating back almost as far as boats themselves. Some of today's competitions predate even the modern Olympic Games. Many of these are based in the UK, but perhaps the most prestigious is the America's Cup, the oldest international competition still operating in any sport. Dating back to 1851, this sailing race now takes place sporadically around the world between two competing yacht clubs. Known as the Formula One of sailing, the Cup sees millions invested into developing and pitting against one another some of the world's fastest sailboats.
Takes place: usually every three to four years, at varying locations
Honourable mention: Australia Day Regatta (Sydney, Australia; January)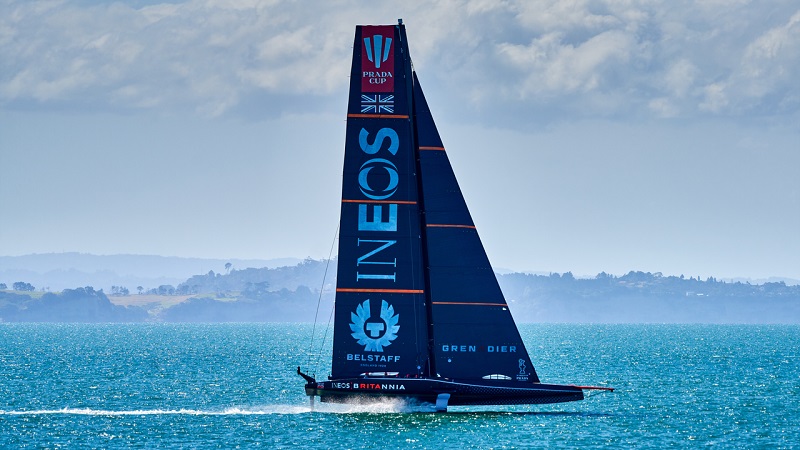 A race to attend: Cowes Week
While boating can often be a fairly exclusive sport, many races and regattas welcome entrants of many skill levels and ages – and are well worth visiting as a spectator. Barcolana in Trieste, Italy holds the title of being the largest sailing race in the world, with a variety of races and trophies for all kinds of entrants. However, dating back to 1826, England's Cowes Week on the Isle of Wight is not only a historic regatta but also well worth a visit. The event is famous for its days-long programme of varied races, parties and – of course – the concluding fireworks.
Takes place: every August at Cowes, England
Honourable mention: Barcolana (Trieste, Italy; October)
A race around the world: Vendée Globe
Some races are less about speed and more about endurance. Hats off here to the Volvo Ocean Race (formerly the Whitbread Round the World Race), with teams of IMOCA 60- and VO65-class monohull racing yachts going head to head between nine cities around the world's circumference, over six months. But the real "Everest of the seas" goes to the Vendée Globe, where solo sailors endure a gruelling, non-stop race spanning the globe: often over 50,000km facing some of the harshest weather conditions imaginable.
Takes place: select years from mid-Autumn to winter, starting and ending in les Sables d'Olonne, France
Honourable mention: Volvo Ocean Race (starts in Alicante, Spain in January; ends in Genova, Italy)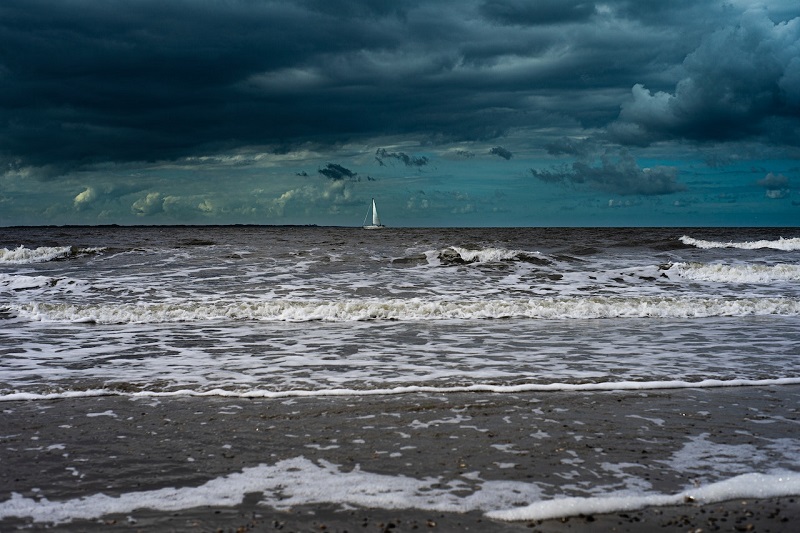 A race for everyone: Para World Sailing Championships
Despite the relatively long tradition of boating among people with disabilities, there are relatively few large-scale accessible races. With perhaps more inclusive options in rowing and paddling, parasailing, in particular, has long been struggling for more international competitions, such as in an ongoing bid to return sailing to the Paralympics by 2028. Nevertheless, continuous effort by World Sailing has increased the number of races for people with disabilities, including the international Para World Sailing Championships. Here's hoping for more variety in the future!
Takes place: various times and locations
Honourable mention: U.S. Para Sailing Championship (various locations in the US; August or September)
A race for the elite: the Superyacht Cup
Much less so for everyone, superyacht races nevertheless boast some of yachting's most advanced craft at some of the most spectacular coastal locations. With classic yacht races and exclusive big boat pageants, expect the international jet set and some extremely impressive boat design. The longest-running superyacht regatta, the Superyacht Cup returns each year to Palma, Mallorca – a location already packed with breathtakingly luxurious boats.
Takes place: Palma, Mallorca, Spain each June/July
Honourable mention: Les Voiles de Saint-Tropez (Saint-Tropez, France; September October)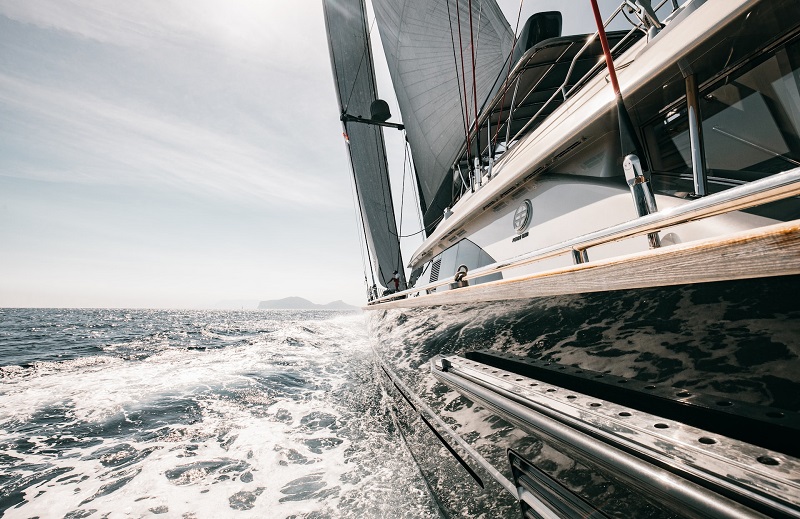 A race for petrolheads: Formula 1 Powerboat World Championship (F1H2O)
For some, the meagre knots achieved by wind power alone don't cut the mustard. If you've got a need for speed, there are powerboat races worldwide in both inshore (within sheltered waters) and offshore (sea) categories. Among the latter, the USA hosts many key races like the Super Boat International Key West World Championships and various P1 Offshore events. But for thrill-seeking, there's perhaps few better than the inshore Formula 1 Powerboat World Championship or F1H2O, in which the world's best racers charge lightweight catamarans around multiple turns at speeds of up to 250km/h. One to watch, with bated breath!
Takes place: varying times and locations
Honourable mention: Super Boat International Key West World Championships (Key West, Florida, USA; November)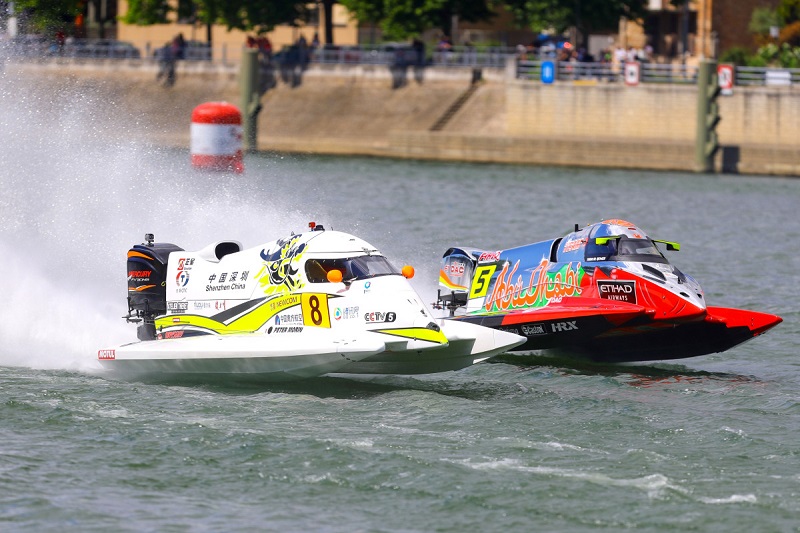 A race towards the future: E1 Series Championship
If the thought of all that fossil fuel makes you squirm, fear not: powerboats are going green. With electric boat technology rapidly advancing, the world's first electric race boat championship approved by leading powerboat authority Union Internationale Motonautique (UIM) is here. With the inaugural competition in 2023, watch out for E1's pioneering RaceBird hydrofoil boat, rising clear off the water. Electric boating is taking off, quite literally!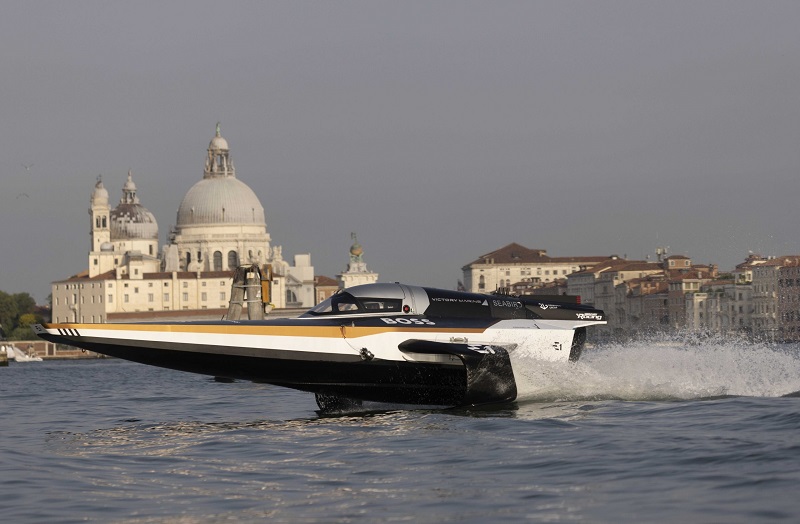 If you're excited about renewables but impatient to wait for the e-boat revolution, read our guide to solar panels and electricity generation for your boat. Or gear up for taking part in a race yourself in one of our boats for sale, whether it be a racing yacht or a high-performance powerboat!
Image credits: Geoff McKay via Wikipedia CC BY 2.0; Kian Lütke via Pexels; redcharlie via Unsplash; Xavier Bertin via F1H2O website; E1 Series website; featured image Paul Wyeth via Cowes Week website;