The Bristol Gulls
, an all-female rowing team, are getting set to row the Atlantic in the most sustainable way possible, to raise awareness of ocean pollution and the importance of safeguarding our oceans. 
The Eco Boat is made of three main components - resin, fibre and core. The resin is a "green" epoxy because roughly 50% of the carbon used to produce it comes from plant origin as opposed to petrochemical origin. The glass fibre is manufactured from a renewable energy source, the foam core is manufactured from 100% recycled plastic bottles. In fact, Eco Boat contains around 10,000 500ml recycled plastic bottles. These materials have been tested and are structurally able to work together.
Manufacturing of the Eco Boat started in March and will be completed in May 2020. It is not only the first of its kind to be manufactured at Rannoch Adventure, but its also the first environmentally-friendly boat to be entered into the Talisker Whisky Atlantic Challenge. 
Lorna Carter from The Bristol Gulls comments:
"We're hugely excited to be undertaking the Atlantic crossing in the world's first eco boat. What makes this boat different is that more sustainable alternatives have been identified and implemented into the manufacturing process. Rannoch has switched up its standard boat materials and process consumables in order to lower their environmental impact. As Rannoch continue to explore other alternative materials and methods in the future, we hope Eco Boat Mk1 will inspire other marine manufacturers to try out more sustainable practices with their composite products."
The R45 Elite model is designed by Phil Morrison and the manufacturing process has been developed by the whole boat building team based at Rannoch Adventure.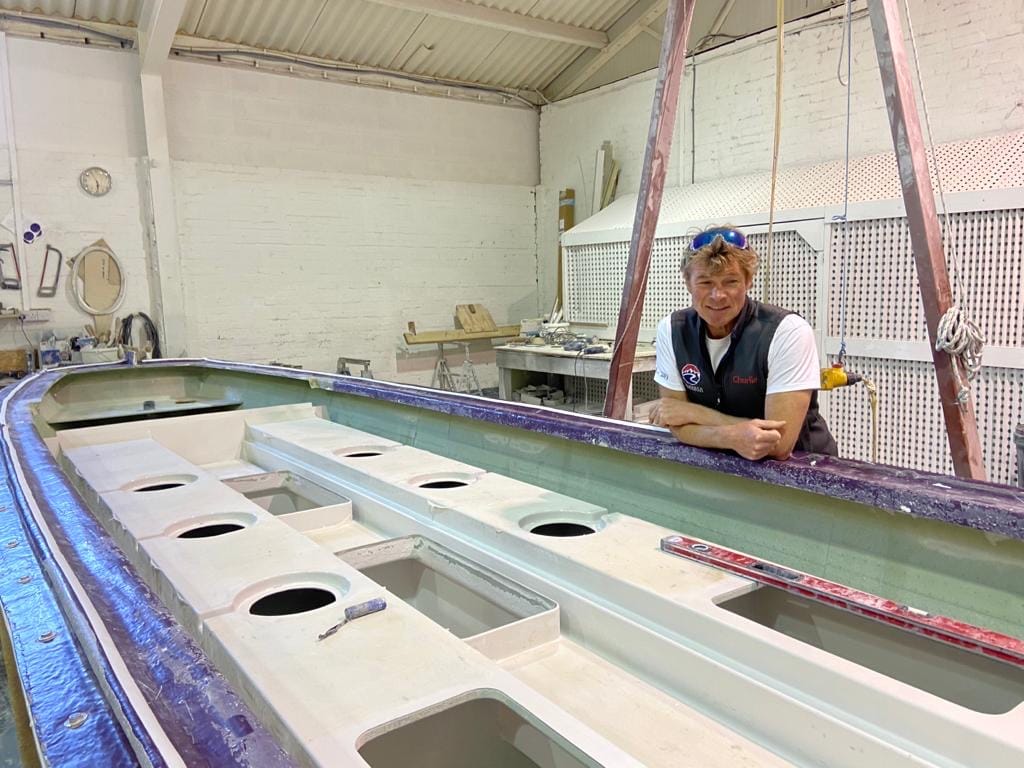 Charlie Pitcher from Rannoch Adventure comments:  "Rannoch Adventure is very excited about using more sustainable materials in its future boat construction and this is just the beginning. We will be researching and testing other eco-friendly manufacturing initiatives over the next couple of years in an effort to reduce our carbon footprint on the planet." 
The Bristol Gulls will be rowing 3,000 nautical miles across the vast Atlantic Ocean in the Talisker Whisky Atlantic Challenge in December 2020. The team is rowing to raise money for the RNLI and Clean Up Bristol Harbour, two organisations that share their mission to promote a safe and sustainable relationship with our oceans. 
For more information and to find out about corporate sponsorship opportunities, please contact

thebristolgulls@gmail.com

. 
Find out more about their challenge here.