Following last week's government announcement lifting the restrictions for charter operators (day trips are allowed), Universal Yachting's charter fleet is ready to go and the company is taking bookings.
The charter fleet comprises modern Dufour Yachts, ranging between 35 to 41 foot, based out of Mercury Yacht Harbour on the Hamble River.
Chris Warwick, Principal of Universal Yachting, has overseen the implementation of new procedures for social distancing and additional hygiene measures. Everything in the charter process, including boat cleansing, remote booking, boat handover and return, has been reviewed and adapted to keep all charter clients, marina users and staff safe.
"If your yacht is not ready, still stuck ashore or you can't get abroad this year, now is a great time to consider chartering a boat in the Solent," says Warwick. "There are plenty of stunning bays, creeks and beaches within reach for a day charter, where you can drop anchor or pick up a buoy and don't need to encounter other people. The Solent is a truly perfect stretch for water for safe and varied day cruising, and of course you can get further afield once we are allowed to stay onboard overnight."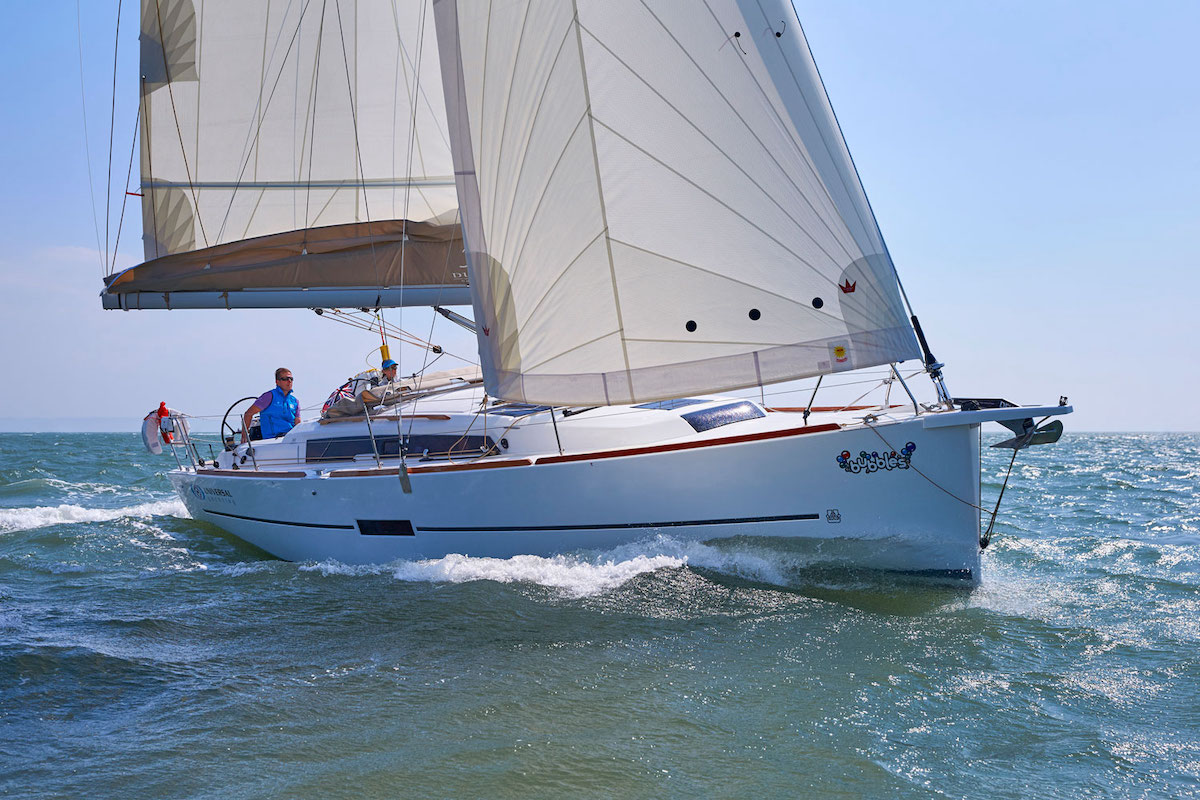 He says chartering with Universal Yachting is a simple and easy way to go cruising. With all the boats well equipped, fully maintained and ready to go, there's no boat work or preparation other than packing a sailing bag. You don't even have to bring a picnic as those can be ordered too.
"We believe that chartering is an opportunity to gain experience sailing some different boats to your own, or ones you have sailed abroad," says Warwick. "When you only sail the same boat, you can forget what other yachts may have to offer. With chartering you can book a smaller boat if it's just two of you. Or try one of our larger yachts when you have the family on board and enjoy the extra space and comforts."
Day charters are available from £495 with options for paddle board hire too. Universal Yachting is offering a 25% discount off forward bookings for overnight charters, which Chris anticipates will be started up again in early July. They are fully refundable and changeable.. so why not?