Our safety on the water should always be a high priority, but is often something we can take for granted and especially when our minds are focused on enjoying and making the most of our time afloat.  With the full support of the MCA, the RYA SafeTrx app promotes enjoyable boating, a safe mind set and good practice.
RYA SafeTrx monitors your boat journeys and alerts designated emergency contacts should you fail to arrive on time. Ideal for windsurfers, kite surfers and competitive sailing enthusiasts, RYA SafeTrx also offers a quick start feature that starts recording at the touch of a button and allows you to re-live trips using the track playback feature. 
The RYA SafeTrx app contains a number of practical features to help you plan your trip.  Use the 'Explorer' map to view port and marina details, UK Met Office weather data and the Inshore Waters forecast, nautical chart information, the positions of nearby coastguard bases and RNLI stations, and local VHF channels.
RYA SafeTrx can also be used to make a distress call to 999. When an emergency call is activated, the phone call to 999 is initiated and an emergency location update is sent to the SafeTrx Monitoring Console. The HM Coastguard can access the SafeTrx Monitoring Console to view the recorded location, heading and speed at the time the call was made.
This summer will see a number of exciting enhancements to the RYA SafeTrx app:
SafeTrx Communicator: Install the RYA SafeTrx Communicator instant messaging application so that the HM Coastguard can communicate directly with you in the case of an emergency.
Social Sharing: Give family and friends peace of mind ashore by sharing your real-time location on a live map, allowing them track you while you're on the water.
Community Net: RYA SafeTrx gives you the option of sharing your current location with other RYA SafeTrx water users when you have a trip in progress.  Should you need to contact HM Coastguard for help, the Operator can send a message via the RYA SafeTrx app to other vessels in a geo-fenced area to ask them for their assistance. Boaters that have accepted the request from the HM Coastguard will be able to see the location of the vessel in distress on the app so that they can provide assistance.
Enhanced User Experience: RYA SafeTrx 2017 also has a number of user experience improvements to make it an even easier app to use.
You now have the ability to select a subset of emergency contacts to communicate with when starting a Sail Plan trip.

We've added 'Force Touch' functionality to iOS 7 devices so that end users can quickly initiate an emergency call, a Sail Plan trip or Track Only mode trip at the touch of a button.

Improved notifications means that you now get more noticeable alerts from the RYA SafeTrx message centre.
The goal of the software consulting company behind the development of SafeTrx is to make it the default technology for keeping the ordinary seafarer and leisure sports persons safe at sea. With that goal in mind, the product must continue to adapt to new challenges and opportunities and the SafeTrx team recognises that the best informed people to guide the adaptation are those organisations that have been successfully deploying and utilising SafeTrx and actually saving lives. 
The European SafeTrx User Group meets regularly, enabling the development team to work directly with those that are providing life-saving services at sea. The RYA works closely with members of the User Group to directly influence the features and design of SafeTrx, with feedback facilitated through onsite workshops, conference calls and via a dedicated project management portal. Such cooperation and involvement with the User Group ensures the product remains relevant and always fit-for-purpose. 
The group recently addressed the challenging concept of 'international cooperation' and how it might be aligned to the SafeTrx strategy. This is a complex, multi-faceted area for the community to explore with many challenges from a territorial, jurisdictional, legal, political and economic standpoint. However, it will undoubtedly give rise to enormous safety, efficiency and economy of resources benefits should these all be resolved satisfactorily.
Nessa Malone, SafeTrx Product Manager, said: "We feel it's important that all those involved have a sense of shared ownership in the future of the platform and the SUG meetings help us to achieve that."
It works – SafeTrx raises alarm on capsized RIB
On 17 April, the National Sea Rescue Institute's Mykonos lifeboat station was activated by the Transnet National Ports Authority (TNPA) following a SafeTrx distress call received from two persons on a capsized RIB off-shore of Gonnemanskraal, Jacobsbaai. Reporting a third person was still under water scuba diving from their boat at the capsized position, they made an emergency call to the MRCC (Maritime Rescue Coordination Centre) to raise the alarm.
In addition, family in Cape Town who had also received the SafeTrx overdue SMS message, contacted friends in Jacobsbaai who launched their private boat to go to assist. The casualty boat was righted and towed to shore by NSRI and once safely ashore their boat was recovered and no further assistance was required.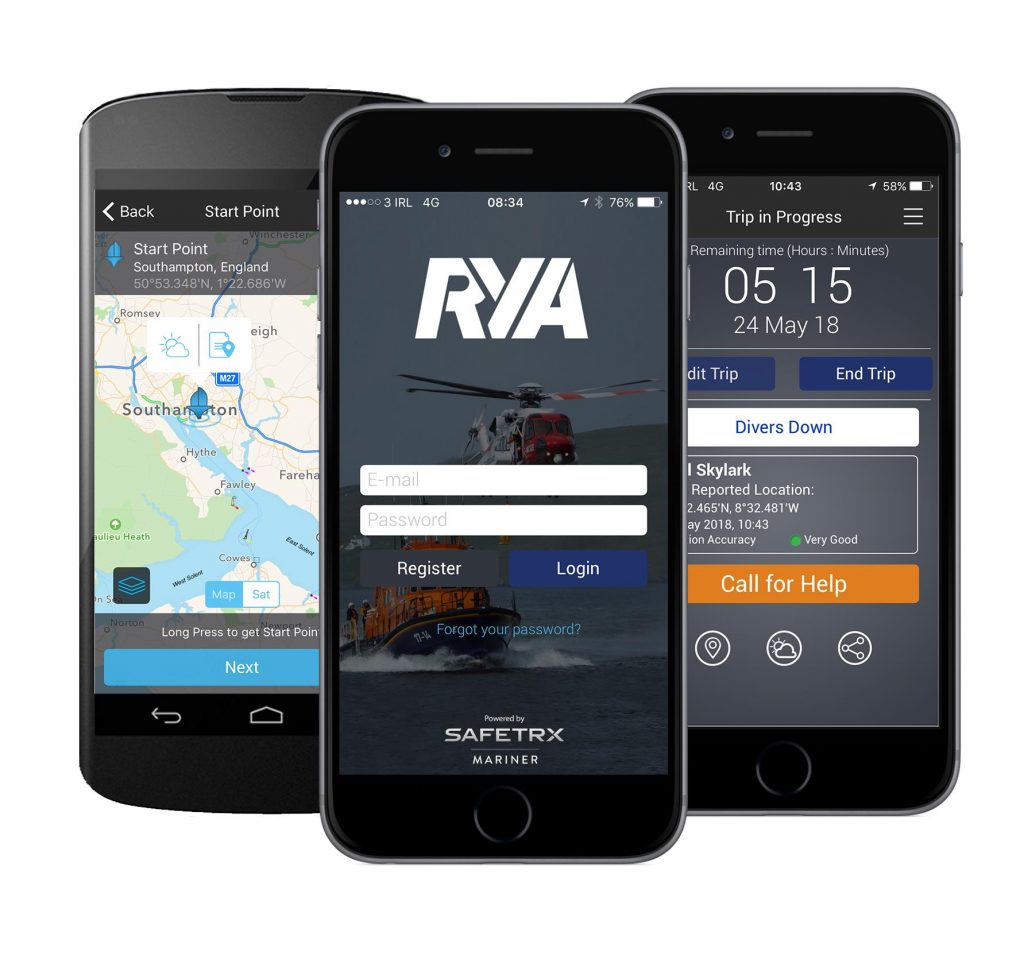 How to subscribe – for free
RYA SafeTrx is an accessible tool that leisure craft users can use when going to sea. It does not replace GMDSS, EPIRB, PLB or AIS. It is especially useful for those who use smaller boats such as RIBs, open powerboats and dinghies or who do not use tracking and alerting devices on their boats.
RYA SafeTrx is free to download from Apple's App store and the Google Play store. Once downloaded, boaters can run unlimited free trips using the app.  In addition to the Sail Plan mode, the app has a tracking option called Track Only mode; ideal for windsurfers, kitesurfers, dinghy sailors and powerboat enthusiasts. This enables boaters to analyse their speed and performance on the water while racing or cruising.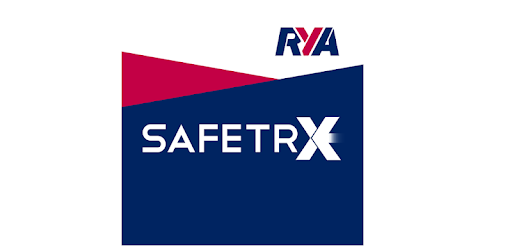 Where do I download the app from?
You can download the RYA SafeTrx app from the UK 
 iOS 7.0 and above (filter by "iPhone Only" in the App Store)
 OS 4.0 and above