Redbay
are a respected manufacturer known for producing quality vessels built for attacking harsh offshore conditions - this is why these RIBs are synonymous with Police, Coastguard and Rescue organisations. The Stormforce line, in particular, has been a favourite over the years for having that commercial edge and practicality but with no compromises as a leisure craft. The 7.4 is a serious contender in its size, that handles like a far smaller RIB and of course, being race fast and seamlessly smooth in rough conditions.
Those on the hunt for such a no-nonsense RIB, are in luck. There's a Stormforce 7.4
currently up for auction
ending this week!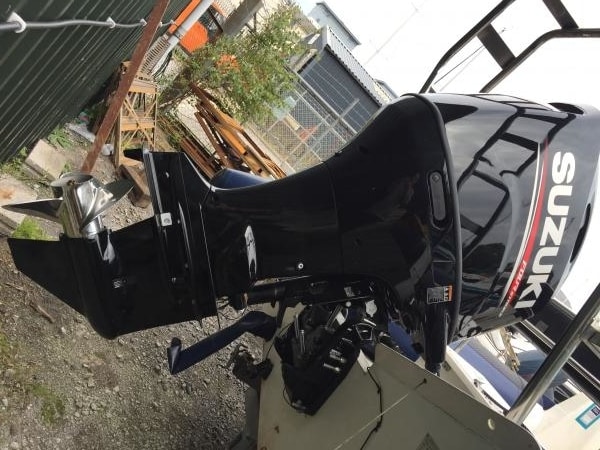 The example is being sold in superb condition that is almost as-new with no expense spared from the current owner. The engine is a brand new Suzuki 200hp DF200. The tubes were replaced just last year by
Henshaws
. The Chartplotter is a brand new Garmin GPSMap 922 with 9" display, and the Becktons trailer is, you guessed it, new also - rated at 2,700kg. 
After this substantial rebuild, the sea trials were an envisaged success. 
Advance Marine
in Portishead had taken her out and were very impressed with the handling while managing speeds in the ballpark of 40 knots. The deep-vee hull is entirely sound, which is the original Redbay hull from the millennium year. The high bow and expansive beam is part of what gives them such a protected ride in all-weather. Serious RIB owners that aren't fairweather boaters enjoy being out in it no matter what, and this can handle it - many of these boats have completed Round Ireland RIB challenges. 
The Stormforce 7.4 has a carrying capacity of ten persons (750kg) with 100kg spare for extras. The seating arrangement is four jockey seats, two-abreast with 2-3 on the bench and perhaps a few brave souls on the bow. The equipment included in the sale is detailed below. 
General Equipment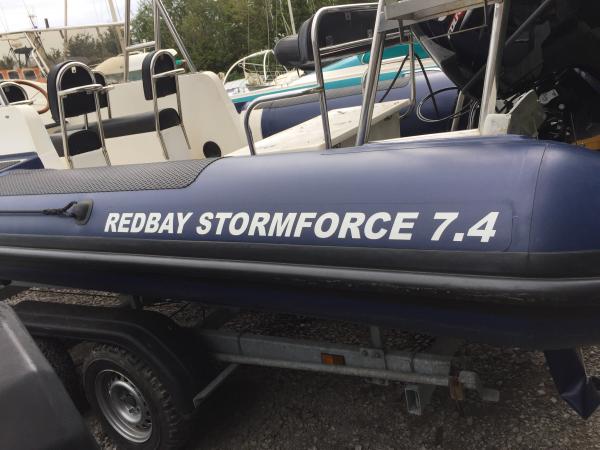 Anchor
Anchor Chain
Anchor Rope
Back Seat
Back Seat Upholstered
Bellows
Bilge Pump
Incl Trailer W Brakes
Jockey Seat
Locker
Rear Seat Bench
Selfbailer
Sport Steering Wheel
Steering Console W Seat
Storage Locker Bow
Windscreen
Electronic Equipment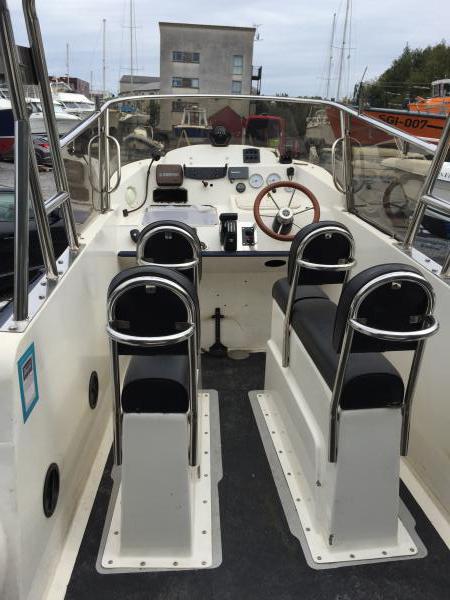 Battery
Fitted Tank
Hour Meter
Revolution Indicator
Starter Battery
Steering Compass
Tank
Trim Indicator
Voltmeter
To place a bid you can register and find the auction details here - 

https://www.gc-c.co.uk/products_info2.php?pID=257&cat=M