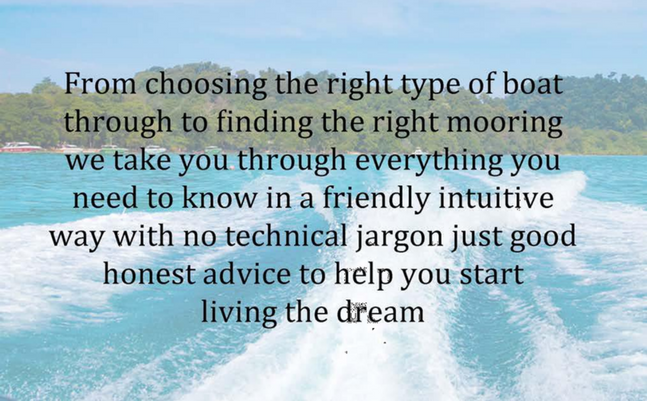 Are you ready to take the plunge?
If you've read Aston yacht's PART ONE of their boat buying guide and do decide to do all the searching and purchasing work yourself, then there are a number of things you really need to be careful of, and you need to take great care in ensuring all processes are done correctly and legally.
One of the first things you'll want to do is a lot of research, really get to know what processes are involved in purchasing a motor boat or sailing yacht. Then start surfing – the Internet – to see what is out there in your price range; put together a short list and get all the information you can from the seller or broker. Then you must go and view the vessels, it's fine seeing the pictures posted, but nothing beats getting on board and having a very good look around. You'll want to check all documentation for the vessel: service history; logbooks; technical reports, etc. 
Check to see if there are any outstanding maintenance issues that need to be addressed. Make sure the person selling the vessel is actually allowed to sell it, are they the legal owner or do they have proof that the legal owner is allowing them to sell it. Find out exactly what is going to be included in the sale, it may have lots of toys and luxury items on board which you must not assume are included, even things such as the navigation equipment and any fuel left in the tanks, may not be included. If it's a crewed vessel and they're on board talk to them, be friendly, don't be afraid to ask questions and you may find out a lot more information – remember they might be your crew one day.
If you're looking to buy new, don't just look at a particular manufacturer try them all out. Visit as many as you can and really get to know their ranges, within your price bracket. Remember, the vessels they show you may have everything on them, so be very wary of what you'll actually get; you may find the one they show you will cost considerably more with the specification, engines and equipment it has, so make sure you know what all the extras cost and decide if you really need them; don't be fooled by the sales person's patter. Don't forget to find out the important things like warranty and after sales service. While you are there make sure you have a look at the used models they have for sale, you'll probably find they're of a very high standard and you may bag yourself a bargain.
Aston Yachts always recommend treating the asking price of a vessel as just a guide; don't be afraid to negotiate hard on the asking price. A broker will always try to get the best possible price for the vessel because they'll be getting a percentage of that price as their commission. If you find there's little room for negotiating a satisfactory price then try to get as many extras as possible included; things like extra warranty, or specification upgrades. Never be afraid to walk away if you're not happy. If you're purchasing a used vessel always make it perfectly clear that the price you've negotiated will only be honoured subject to a satisfactory independent survey.
When you've found what you're looking for, you need to get a specialist marine solicitor to go through all the relevant documentation for the boat to check there's no outstanding finance or any other legal issues and to draw up a Memorandum of Agreement (MOA). This should list everything included in the sale even down to the crockery in the kitchen. It should also cover details of when the vessel will transfer to you and that it'll be transferred debt free. It will also include both parties' rights and duties if any problems arise during the survey and sea trials, and if anything does arise that you're not happy with, that you have the right to pull out of the agreement and deposit returned. Also, if the yacht is being used as a charter it should state that the new owner would honour the charter contracts and will receive the charter fees.
At this point a 10% deposit is paid usually to the brokers escrow account. Later, a Bill of Sale will be drawn up, which is a legal document indicating the transfer of title to the new owner. Also, the Delivery and Acceptance document should be drawn up to indicate the date at which the transfer should take place, this then gives everyone involved a timescale to work to so things like insurance and funds can be put in place at the right time, etc.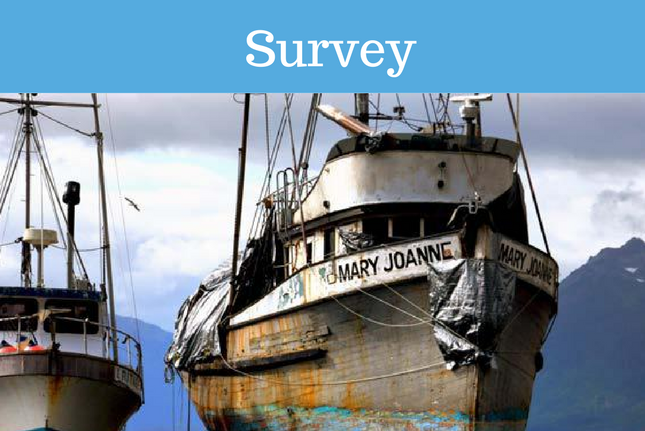 The next job to do is arrange a full, out of water, survey to make sure the boat is in good order, ensuring you don't have any surprises after purchase. You don't have to do this if the yacht is under 12 months old, but we would recommend you have at least a basic survey done. If you're financing your new purchase, your financing company will insist on a full survey and you may find your insurance broker will, too. At Aston Yachts, we would recommend using an independent, fully licensed, accredited and insured, surveyor to do the work. We wouldn't recommend using the broker's or seller's surveyor – you wouldn't use an agent's surveyor if you were buying a house would you? We aren't saying that a broker's surveyor will be biased, as their reputation will be on the line, but just for peace of mind, it would be best to get an independent surveyor to do it.
If you're buying a

motor yacht

then get an experienced marine mechanic, for the make of engine fitted to that boat, to give the engine(s) a thorough inspection. You'll need to make sure a yard is available with the right facilities for lifting the vessel out of the water, or a dry dock, so the surveyor will have access to the hull, props, rudder, sea cocks, etc. With a

sailboat

the surveyor will also check all the rigging and masts. It's also worth finding out how old the sails are and if possible how much use they've had.
It would also be prudent to make sure there's sufficient Insurance in place to cover any accidents. Then the surveyor will require a sea trial. You'll need to make sure there's sufficient fuel on board and the minimum required crew. Once all checks have been completed you will, a few days or a week or so later, receive the surveyor's report. It's vital you go through it carefully, with the surveyor, and go over any issues that may have been raised. If at all possible it can sometimes be a good idea to be with the surveyor when carrying out the inspection, this is a great opportunity for you to see every part of the boat and if any issues come up you can discuss them, there and then, with the surveyor.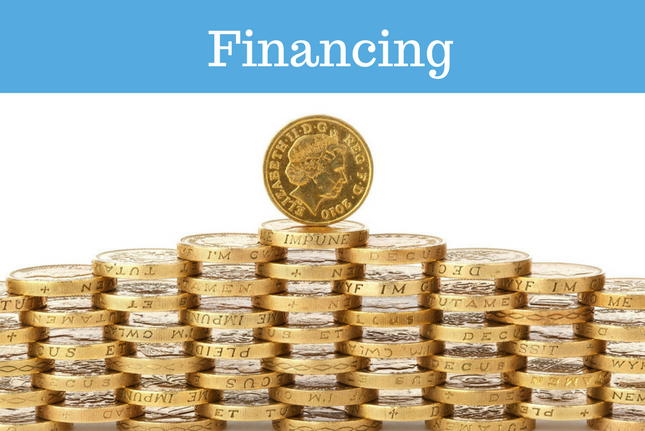 Oooh, that ugly word that always seems to get in the way of fun, but unless you have a mountain of cash just lying around waiting to be spent, then chances are you'e going to need to finance your boat in some way.
Many banks or financial institutions will finance the purchase of a new or used vessel, however, it may be difficult to get 100% of the finance, typically it's around 75%, so you may need to fund a portion of the purchase yourself. Sometimes it's worth getting some finance even if you have the ability to buy outright. Naturally, any finance will come with certain conditions attached; interest and repayments will vary depending on your circumstances. For larger, more expensive, vessels a different type of financing will be required and a specialist side of the bank will usually handle that.
If you're financing a new build, then the bank will usually make interim payments to the builder at various stages of satisfactory completion, with the final payment made once the vessel has passed all inspections and sea trials and is signed off.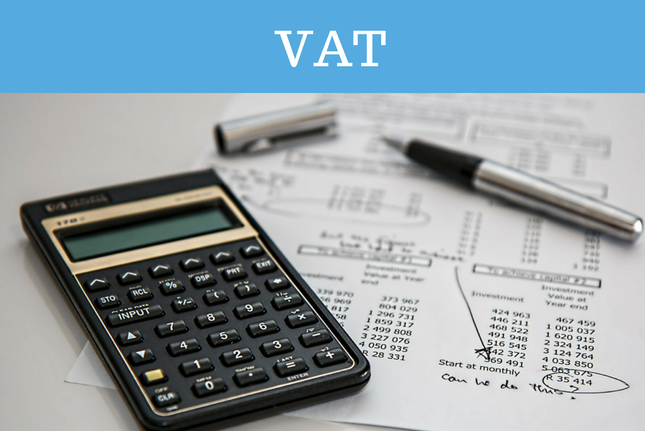 VAT will need to be paid on any vessel that is purchased new, or imported into European waters. This tax will vary depending on the country the vessel is first brought into and can vary from 15% to 25%. Once VAT has been paid on a vessel that vessel can have free movement throughout European waters provided proof of payment is available – any European customs department will check this. However, some European countries have local taxes, such as the Matriculation Tax in Spain, which they may enforce upon a vessel that is in their country for more than six months.
Never assume that a used EU boat will be VAT paid, because if that boat was bought for a business i.e. for chartering the owner may have been able to claim back the VAT and when the boat is sold the owner would have to charge VAT, so the vessel would be 'VAT not paid' and the new owner would have to pay the VAT required. The same applies for boats that are sold outside the EU and subsequently re-imported - once sold the VAT status is lost. This may also apply if a boat is kept out of the EU for more than 3 years. So always check when you see the price if it includes VAT or you might get a 15-25% shock.
If you're going to charter your vessel within or outside European waters then you'
re liable to pay VAT on such charters.Vessels owned by non-European residents are allowed into European waters without paying VAT provided they do not stay, anywhere within European waters, longer than 18 months within a 24 month period. They are also exempt from paying VAT on charters to non-European residents within European waters provided the charter does not commence or end within European waters unless the vessel leaves European waters immediately.
There's a way of paying a reduced rate of VAT and still be able to use your yacht within EU waters and have the yacht registered as 'vat paid' and that is the Malta Yacht Leasing Scheme. This is when a new yacht is owned by a Maltese company 'Lessor' and leases the yacht to a foreign person or company 'Lessee' for a period of no more than 36 months with an initial down payment of at least 50% of the yachts value paid to the Lessor by the Lessee. At the end of the lease, the Lessee may buy the yacht from the Lessor for no less than 1% of the yachts original value and that is subject to 18% VAT. The leasing of the yacht is subject to VAT and the amount to be paid depends on the length of the yacht and if it is motor or sail powered. This is a basic overview of how it works, but you should seek professional advice before assuming you can use this scheme because prior approval needs to be given by the Commissioner of VAT.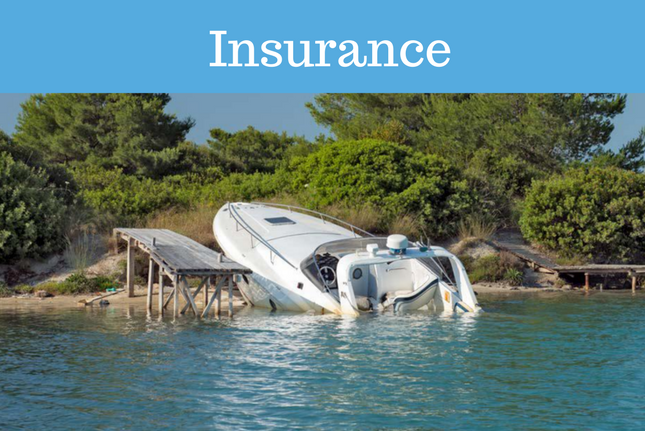 It is vital that you get the right insurance cover for your vessel. Marine insurance is not as clear-cut as car or house insurance – there is not a one policy fits all. Get a few quotes from reputable marine insurers and take the policies they give you to a marine insurance solicitor who will be able to explain to you what you are covered for and what you are not. Don't assume just because you are the owner of the vessel that you are covered to take the helm whenever you want.
Some insurance policies will only allow you to sail in certain waters and at certain times of the year. Make sure things like artwork or other valuables are covered on board, navigation equipment, audio-visual equipment and even if you are covered for fuel spill cleanup costs (if your fuel tank leaks into the sea or lake it could cost thousands to get it cleaned up).
Check to see if your insurance covers you if you are hit by an uninsured boat or a hit and run, also if you are covered for salvage costs if your boat sinks and if you are covered for a tow back to port in the event of an engine or rigging malfunction. If you are using the vessel for charter you will need to make sure that other types of insurance are in place to cover, for instance, a major malfunction of the vessel; will the insurance cover the ability to still honour the charter.
The policy will come with other conditions such as the amount of people allowed on board – if it says you can only set sail with a maximum of eighteen people on board and you have nineteen you will not be covered. If there is something you feel may not be covered, or there are any changes made to the vessel or items taken aboard you must notify the underwriters so they can amend as necessary – do not assume anything, apart from the fact that some insurance companies will try to find any excuse not to pay out.
When your vessel goes into a yard for a service or refit, you must inform your underwriter because your vessel may not be sufficiently covered. The yard insurance will not necessarily cover everything, so you may need to have your cover adjusted for the time your vessel's at the yard. If you have a crew, don't assume that while the vessel is in the yard the crew can stay on board.
You will need hull and machinery insurance to cover any damage caused by an accident, and extra insurance to cover a total loss. Indemnity insurance is very important, as this will cover any damage caused to other vessels or docks and any third party claims. It is recommended that you also obtain crew and guest accident cover for any medical conditions, etc.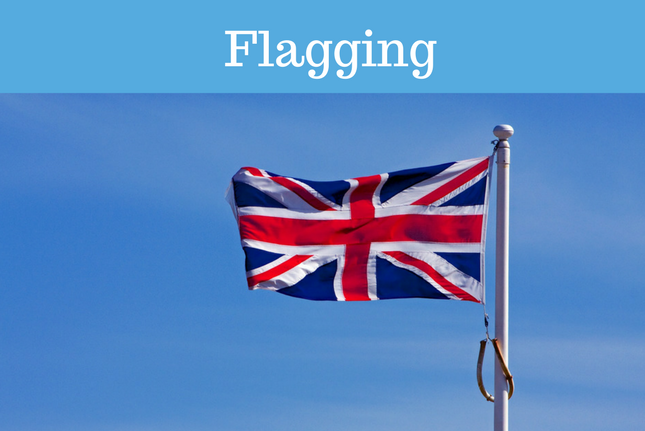 One of the most important decisions you will need to make, particularly if you are

buying a yacht

for charter, is which port flag state to register under. Registering your vessel under the right flag will have TAX implications, which could be very beneficial to you. Most large yachts are registered 'offshore' that is not registered to the country of residence of the owner – theses are known as 'flags of convenience'.
As a resident of the European Union, registering offshore could reduce or eliminate the VAT you will pay under the VAT scheme of the EU, apart from VAT on the charters you make within the European waters, however, you will be subject to the 18 month limit, but if you intend to charter in the lucrative Caribbean during the winter then this should not be an issue.
There are other considerations with choosing the right flag state as some are not looked upon very favourably by the port authorities of certain countries. This is because some flag states lack strict regulation; are not too bothered about working conditions for the crew; lack high safety standards and are not too strict on pollution control. If you do register with one of the less favourable flag states you may find it difficult to gain access to certain ports and will be boarded more often by customs officials and port state authorities.
If you choose the right flag state you could benefit from more favourable insurance, and financial institutions will look upon your vessel as a better investment. You will have protection from the navy of the country of registration and have access to that country's Consulates and Embassies.
One of the most popular flags is that of The Red Ensign Group, this flag is from the UK or one of the commonwealth countries, such as: the Cayman Islands; the British Virgin Islands; the Isle of Man; Jersey; Guernsey; Bermuda and Gibraltar, this flag carries a lot of prestige and gives any vessel flying it the protection of the Royal Navy. Flying the Red Ensign means your vessel meets one of the highest standards in safety as well as build quality, this not only gives you, as the owner, piece of mind but also anyone chartering the vessel the feeling of being on board the best; it will also give your vessel a higher resale value because anyone wishing to buy it will know it reaches the highest standards.
Another popular flag is that of the Marshall Islands, however, even though this flag has standards comparable to that of the Red Ensign, under the Marshall Islands flag you are only able to charter for 84 days per year.
A list of the White, Grey and Black flag states - Black being the ones you need to avoid can be found on the (parismou.org) website. Or you can download it from Aston yacht's website: www.astonyachts.com/downloads.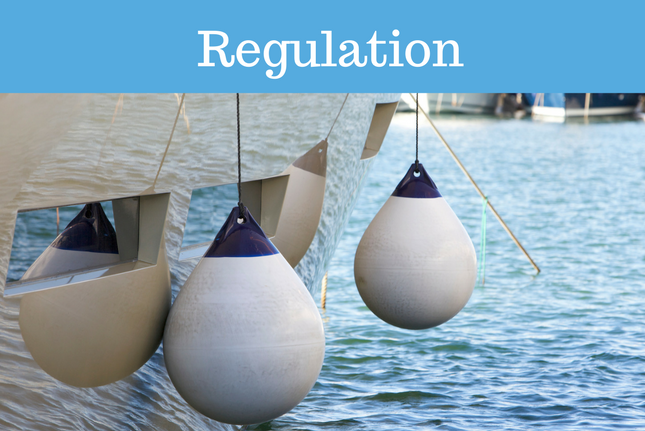 All vessels, over 24 meters, which will be chartered, are subject to the rules and regulations of a Classification Society, there are seven major ones, the most popular of which is the Lloyds register (LR) Great Britain, others include (RINA) Italy and (ABS) the USA. The Classification Society is what determines the standards by which a vessel is built and operated. So beware if you are buying a yacht that is not in any class as it may be very costly to bring it up to the standard required. If you are not intending to charter your vessel
then it does not need to be registered with any of the classification societies however, it would be prudent - and in fact some flag states require it - to be aware of the regulations and try to incorporate many into your own yacht as it will make it a safer place to be. Not only that but when you come to sell it on, the least amount needed to be done to bring the vessel up to class will make it a more attractive purchase to someone wishing to put it up for charter.
Since the end of 2005 all recreational craft, from 2.5 to 24 meters (8'-78') and fitted with a propulsion unit or sails, bought or sold for use within the EU are subject to a CE certification, and must comply with the emissions, noise and construction directives required. This even applies to new and second-hand vessels imported from another country outside the EU. There are exceptions such as sailboards, submersibles and vessels built just for racing, but you will need to seek expert advice if you feel your vessel may be exempt.
The categories within the CE certification will determine where you can sail your vessel and in what wind and wave conditions. The categories are A, B, C and D. A is Ocean going; B is Offshore; C is Inshore and D is Sheltered Waters – all with their own requirements for wave height limits and wind limits. More information can be found at cemyboat.com or you can download the regulations from our website: www.astonyachts.com/downloads
When you

buy a yacht

you will need to make sure the CE certification is in-line with the type of sailing you intend to do, and if not then maybe that yacht might not be suitable for you; you don't want to find yourself in a situation where you are exceeding the limits of your vessel's design parameters.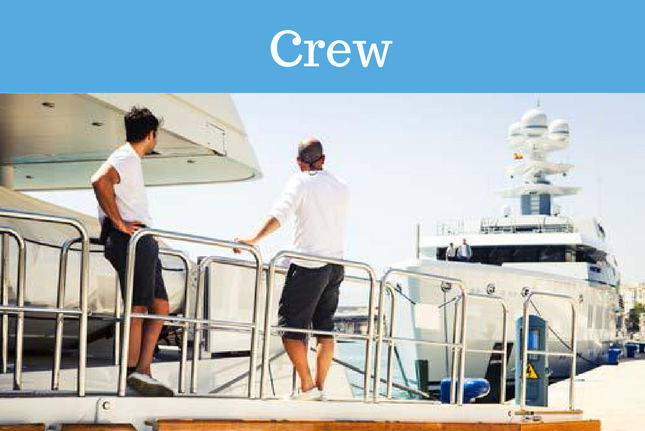 If your yacht is above 24m (78') it is mandatory to have a crew, in fact you'd be crazy not to have one. A lot of boat owners with
boats under 24m still have a crew of some size, even if it is just a captain. Very often if you are buying a used yacht then a crew, for that yacht, will already exist and it would be prudent to keep the same crew as they already know the yacht and are familiar with its systems and equipment.
The crew will include an engineer and a captain who will manage the crew for you and be in control of the yachts day to day running.
A good crew is invaluable, especially if you are going to charter your yacht – a good crew will make the charter more enjoyable and make it run smoothly which will, in turn, lead to recommendations and, therefore, more charters.
Depending on which flag state your yacht is registered to will influence crew requirements and training. If the yacht you are purchasing is registered to a different flag state than the one you intend to register it with, you need to make sure the crew and the crew conditions are up to the regulation standard for the new flag state. If you have purchased a new build then you will need to go to a crew agent who will be able to select an experienced crew for you however, you will need to allow time for the crew to familiarize themselves with your new yacht and its systems before taking it out to sea or putting it up for charter.
Some

yachts

below 24m have accommodation set aside for crew and if that is the case then unless you are very experienced it would be prudent to use a crew - even if it is just a captain. Obviously, if you are not going to be using the vessel all the time or it is not going to be chartered then a full-time captain or crew would not be economically viable. In this case, you will be able to pre-book a captain from an agency, or privately, for the time when you will be using the boat. Obviously, if you are just entertaining in the marina you do not need to have a captain on board but you must not get underway without a captain on board as this may invalidate your insurance.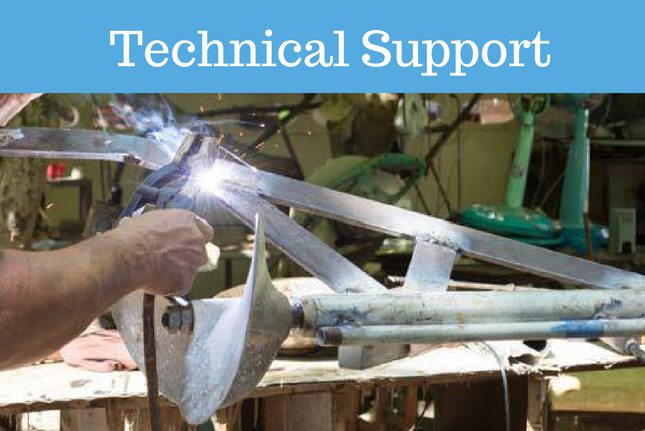 You've bought your nice new motor yacht or sailboat and off you sail into the sunset, lovely…. right up until the point when something breaks down – it is full of mechanical and electrical equipment not to mention electronic equipment and in the case of
a sailboat, rigging. The best-made equipment will, at some point, fail, usually at the most inconvenient time. What do you do? You may not have a mechanical engineer on board or someone qualified to repair your navigation system or a broken mast or winch. This is where technical support is invaluable.
Aston yachts would definitely recommend that you sign up to a technical support company. They will, not only, sort out any problems that occur with the vessel but will maintain the entire vessel, from engines to navigation equipment, from air-conditioning to fire equipment. If something small occurs and you feel
able to fix it with the right advice, they will be on the end of a phone to talk you through it. If it's something major they will send someone out to fix it, source all parts needed and fit them.
Technical support companies usually offer different types of cover depending on your budget, the type of vessel you have, and the type of sailing you are going to do – if most of the time your vessel will be moored in a marina you will need less cover than if it were out on charter for most of the year in the Caribbean or the Mediterranean. But you will regret the day you are not covered if something goes wrong.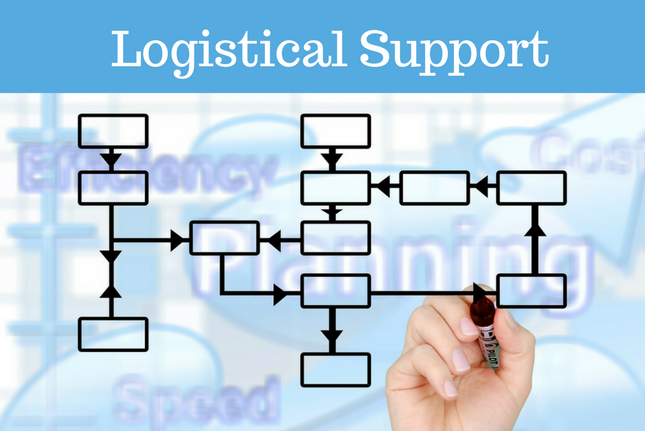 This iis something you will need if you are doing a lot of chartering or cruising around the world. Basically, whatever you need, they will see you get it, from sourcing to delivery. They can liaise with the captain to plan your routes, sort out visas and relevant permits, navigation maps, berthing for when you get there, have fuel ready for resupply. If a piece of equipment is lost at sea, they can have a replacement waiting for you at your next port of call. If someone suddenly needs to go home for any reason, all you have to do is let the support team know and they will sort it out. (Well that's the theory anyway)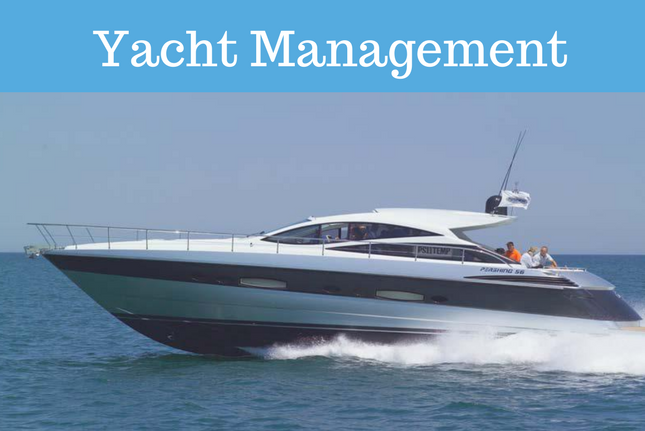 A yacht – certainly a Superyacht – will need some form of managing, if you are chartering it you should consider it like a business which will need to be managed properly. A management company will take care of everything to do with the running of the yacht. They will sort out insurance, technical and logical support, they will deal with charters and sort out maintenance schedules. They will deal with crew issues and any legal problems that may occur. A management company will liaise with the captain of the vessel and take care of everything, so you don't have to worry about it.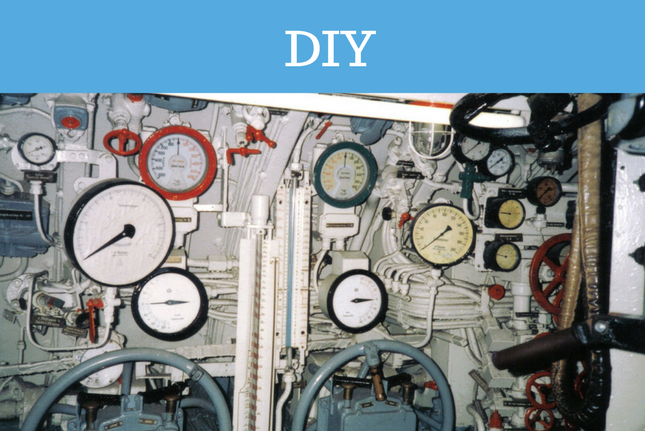 If you are not lucky enough to have all the money in the world and so are not able to buy a nice big yacht then Technical and Logistical support and in fact management are not necessarily needed, however, some form of tech support might be useful even if it is just a company you have 'made friends with' who will be willing to help out over the phone with some advice.
It is a good idea to really get to know the systems on your boat, find out how everything works, how it is connected to the electrical or water systems and make sure you have plenty of spares on board for any critical systems or, at least, a backup. Keeping up with maintenance is crucial on a boat and keeping everything in perfect working order is something you will have to get into or you will find yourself stranded at the most inopportune moment. There is a great piece of software you can subscribe to called 'VesselVanguard'. Once you have entered all the details of your boat into it you will get little reminders when certain things require a bit of maintenance – for instance you will get a message telling you to change the water filters, or clean & grease the windlass, the generator will need an oil change, etc. So, at least, you will be able to keep on top of things and everything wont all need doing at the same time.
By doing as much of the maintenance on your boat yourself is not only very rewarding, but it also saves you quite a bit of cash and by doing it yourself you are getting more familiar with the boat's systems and workings which can only be a good thing if something does let you down out at sea.
If you are a complete novice and have no technical skills at all then there are boat maintenance courses you can go on, or you may find the manufacturer of your boat will give you some great advice and help, giving you the confidence to tackle most jobs.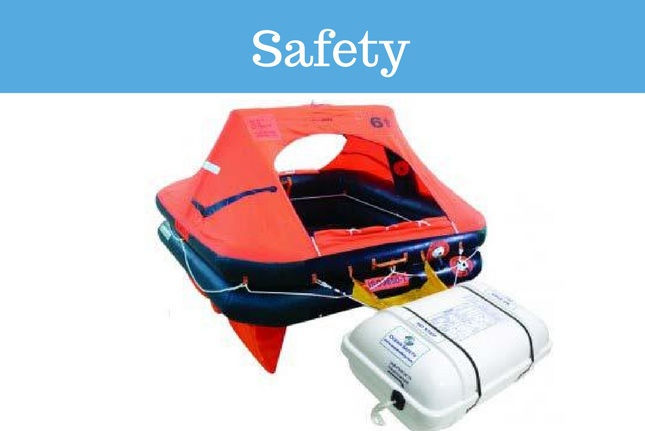 © Image used with permission from Pinlers of Poole
It is your responsibility, as the boat owner, to make sure all safety equipment and procedures are in place on your boat, in accordance with the SOLAS (Safety Of Life At Sea) requirements for your vessel's size and usage. It is not compulsory on boats under 13.7m in length to carry huge amounts of safety equipment, but there is a legal limit under SOLAS, and you would have to be mad not to anyway. This includes enough life jackets for the amount of people you are likely to have on board plus at least one, throwable floatation device. You need a means of making a noise – a bell, whistle or horn – to attract other people for assistance. A visual distress signal is also required such as flares. An EPIRB is essential. A marine radio is a must (remember you need to be certified to use marine radios so get yourself on a course). A first aid kit is essential and the know how, to use it correctly. Fire fighting equipment is very important; you really don't want to be several miles from shore when a fire breaks out with little or no means to tackle it. CO2 and smoke detectors are highly recommended in the interior of the boat and good ventilation is worth checking.
AIS (Automatic Identification System) is well worth having on your boat. It is not compulsory to boats under 300GT but there is a system designed for use in smaller boats and it is worth fitting especially if you intend to do night sailing or are likely to sail in busy shipping lanes or ports.
Radar reflectors are a requirement for boats under 150GT. You would be surprised how little your GRP hulled boat reflects radar from other ships so making your boat reflective to radar is a must. You will more than likely find that newer boats already have provisions for radar reflection in place, but still worth checking.
A Liferaft is not compulsory, however, you may regret the day you didn't have one. They come in all different sizes depending on the amount of people likely to be on board. The most important thing you need to remember when fitting the Liferaft to your boat is placement. You need to remember that when you need it, the boat may be capsized or sinking so you need to make sure you can get at it easily and quickly – storing it in the cabin or even in a lazarette is not a good idea and remember it may also be at night, in a storm.
A Liferaft will include a grab bag, which will have everything you need to survive at sea for at least 24 - 48 hours. Every manufacturer will include different items and you can always add to it if space permits.
These items should include: A VHF Radio, An Electronic PLB (Personal Locator Beacon), A satellite communicator or a satphone, an AIS Beacon, Spare batteries, Various types of flares, a medical kit, a Whistle, a multi-Knife, drinking water, a Dye marker (to colour the water when a plane goes over), a waterproof flashlight, a strobe light, a rescue streamer (floats out on the water to help you be seen from above), Rope, a signal mirror, fire starter kit (in case you make it to shore), space blankets to keep you warm, a compass, some dried food, a pair of binoculars, etc.
When anyone comes aboard, you must ensure they are briefed on the location of all safety, medical and fire equipment and ensure they know where the exits are (if there are any) and the procedures for abandoning the boat and retrieving and entering the Liferaft. You should make sure they all know where the life jackets are and how to put them on correctly ensuring proper fit. It is advisable to show a few of your guests how to use the radio to call in an emergency, and the proper procedure for doing so (they do not need to be certified so long as you are). It is also a good idea to brief everyone on the MOB (man over board) procedures and to show them where the throwable floatation device is and how to use it, also the procedures for recovery back on board.
It is your responsibility to ensure no pollution enters the water; this includes liquid pollution such as chemicals, oil and fuel and other waste such as plastics. You must ensure measures are taken to eliminate the risk of this happening, including briefing your passengers and crew. You will be fined and in some cases imprisoned if you are found liable.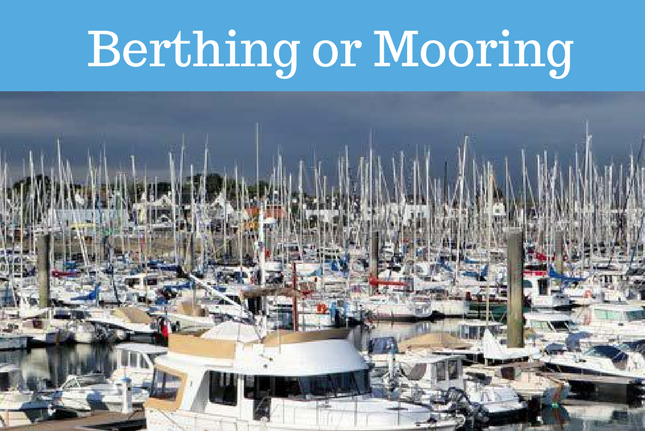 When you have purchased your new motorboat or sailing yacht and before you take delivery, you need to have in place somewhere to keep it. Depending on the size of the vessel you have, will determine the type and size of mooring or berth you will need and the facilities the marina has.
You will need to check very carefully what you are buying and what further charges will be added and when. Charges will vary hugely particularly in the most popular areas, so choosing somewhere a bit less exclusive could save you a lot over the course of a year. You will need to be careful about where you purchase your berth as it may 

have an influence on your tax liabilities.
The other option to purchasing a berth or mooring is to rent one, but you will still need to look into charges and tax implications, however, this does give the option to move about more and stay in different places for longer. For smaller vessels, it may be prudent if you are not using your boat throughout the winter to consider having it removed from the water onto hard standing at a marina. This also gives you the opportunity to carry out any maintenance requirements and anti-fouling ready for the Spring.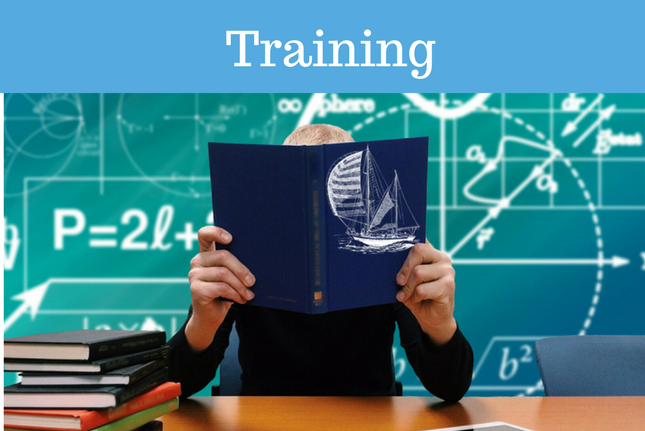 If you want to use your boat to it's fullest potential and safely you really need to think about doing some formal training. It's not something we all relish but it really is not a good idea to get out on the open water and not really know what you are doing – you wouldn't just get in a car and expect to drive off down the road safely without training (yes you might be able to do it, but it wouldn't be the smartest move). The other point, of course, is that for certain types of boat in certain parts of the world it is mandatory to have a license to use your boat and the only way to get that licence is by doing some formal training.
The license you will need in the UK is the International Certificate of Competence (ICC). You will need the ICC license if you are going so skipper a boat within European waters and it would be useful to have if sailing to other countries as it shows you have attained a certain level of competence and are qualified to skipper your boat safely; you will also need to show your license in order to rent a boat within Europe. There are several categories within the ICC license including: Power up to 10 meters; Power 10 to 24 meters or up to 80 tonnes in weight; Sail up to 24 meters and Personal watercraft, and it lasts for 5 years after which it can be renewed via the RYA. Incidentally, if you are a member of the RYA the ICC certificate is issued free of charge once you have done the relevant training. You may also decide to do the CEVNI exam, for a small fee, this license covers everything you need to learn and know about in order to sail the interconnected waterways throughout Europe. Once done this will show up on your ICC license.
If you decide not to bother with an ICC then you may find yourself in trouble with certain governments, you may face a hefty fine and may have your vessel impounded until a qualified skipper can move it. You may find that you will have difficulty obtaining insurance, for your boat, or you may find difficulties if a claim is made.
The Royal Yachting Association (RYA) recognised training centres run very good courses, which will cover everything, whether you are interested in sailing or motor cruising for novices right up to professional standard. Even if you are a seasoned sailor it doesn't hurt to keep up to date with the latest techniques and it's always a good idea to do a navigation course. We would recommend you do a VHF marine radio-operating course, too. In fact you will need to get certified before you can use a marine radio, even if it just a handheld one. There is a certain way to use a marine radio and the vocabulary used on it is very specific – to avoid confusion and misunderstanding. Using a marine radio incorrectly can in some cases lead to prosecution and fines. Seavoice, a RYA approved training centre, run a fantastic course, in the classroom or online, which will give you the confidence to use a marine radio correctly.
There are other training courses that would be prudent to do, such as a first aid course and a sea survival course all of which will make you a more competent skipper and help you to enjoy your boating more.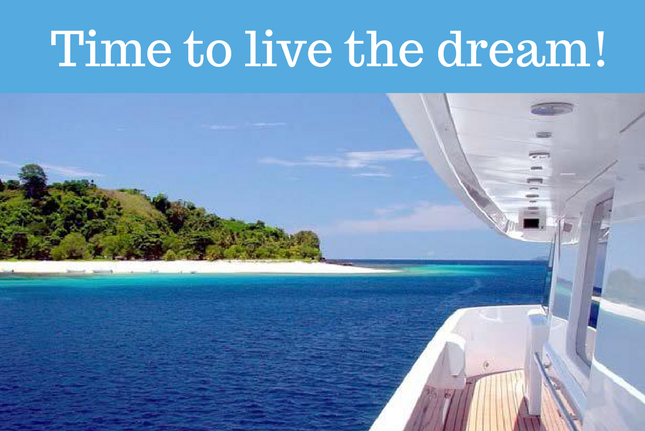 Thinking of purchasing a fixer upper? Check out Boats and Outboard's article below: