Having the right foul weather gear when out on the water can make a massive difference to your level of enjoyment. Without the proper clothing, your time could be ruined by wet and windy conditions.
There are 5 main types of foul weather gear: light inshore, inshore, coastal, offshore and ocean. 
Browse all marine clothing here.
Light and Inshore
Light inshore is ideal for people who spend time on relatively calm flat seas or rivers. 
They are usually made up of a two-layer laminated fabric which is designed to keep water out and allow the skin to breathe. Most have fairly low cut collars and a few have fluorescent hoods. Prismatic reflectors and such like are not usually found here.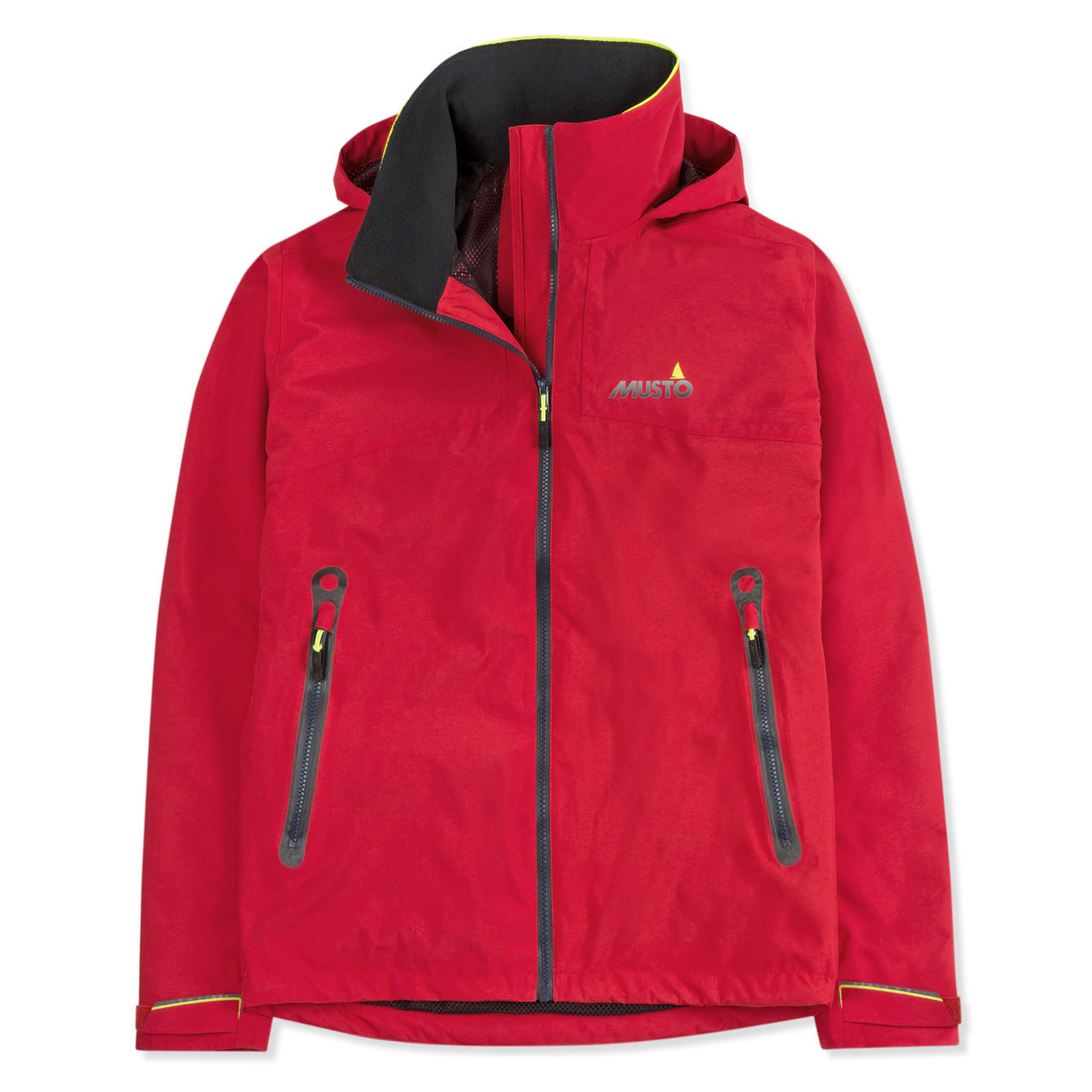 This type of gear would suit someone who takes to the water on nice calm days with little spray over the deck and light to moderate rain showers. 
Inshore and light inshore are fairly similar, the key differences are usually in the cut of the clothing and height of the collar.  An inshore option should be chosen by people who will be out on the water for longer periods of time in light weather. 
Coastal
Coastal gear is where things start to become more durable and waterproof. Coastal gear tends to be made up of a 3 layer laminated fabric, and in some cases, a Gore-Tex like fabric is used.
Gore-Tex is a synthetic fabric with waterproof qualities that is permeable to air and water vapour. This material is perfect for 'on the water' clothing however it does increase the cost.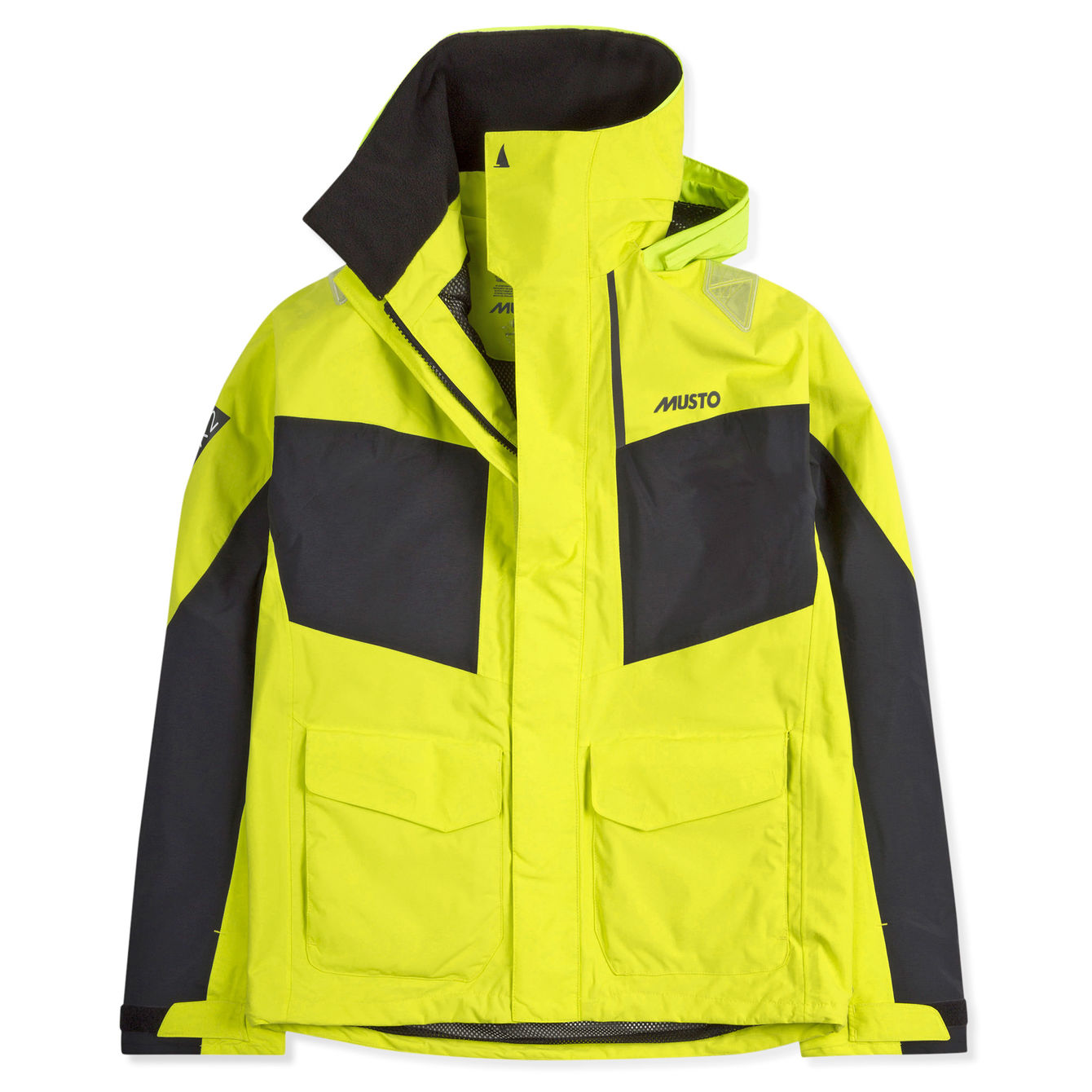 The first jacket I ever owned was Musto's BR2 coastal jacket and it did a fantastic job in downpours and light to medium seas.
Offshore
Offshore options are perfect for when you are spending longer out at sea with water coming over the deck and medium to occasional heavy downpours.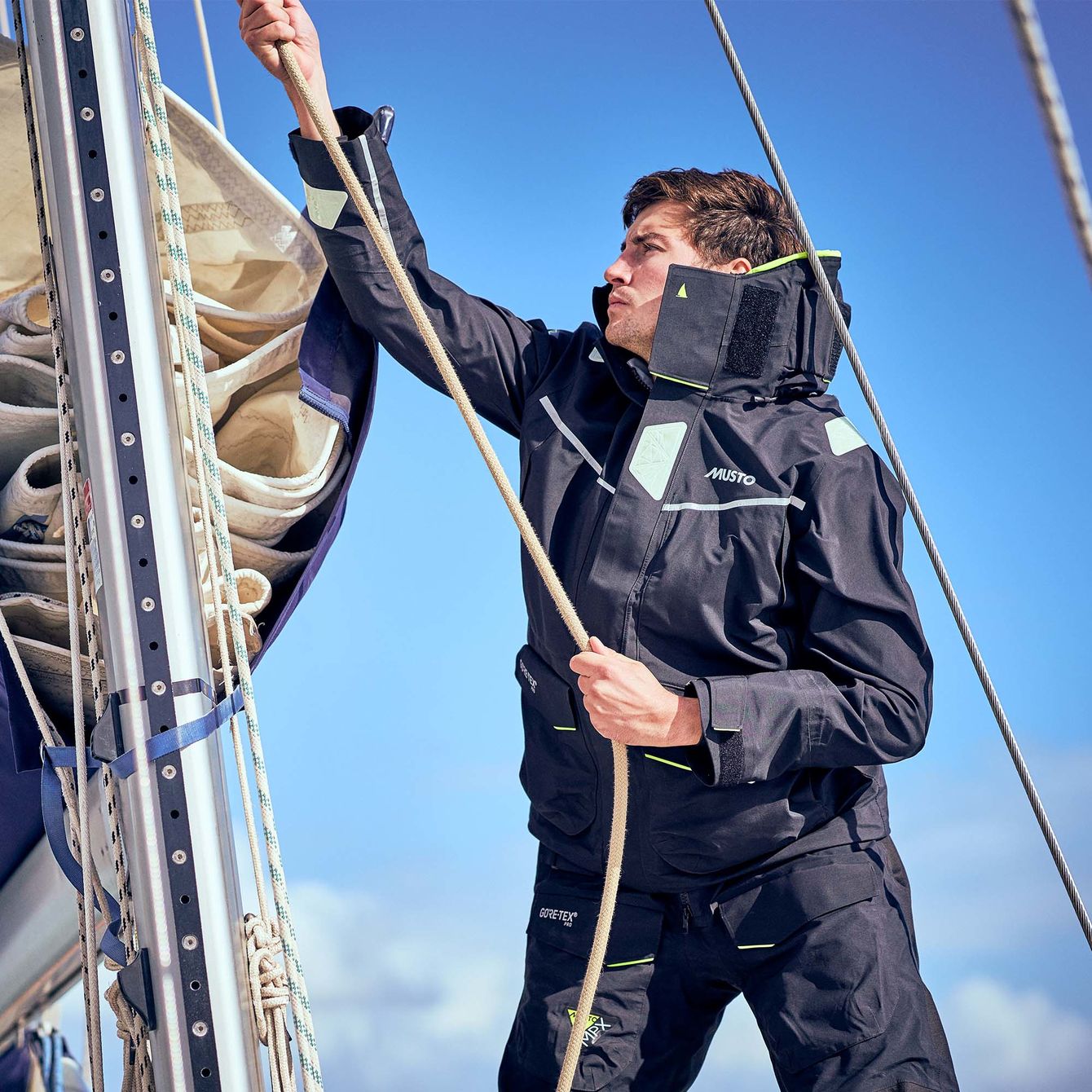 These garments tend to be made from Gore-Tex fabric, due to its waterproof and breathable qualities. Usually, the garments are unlined but some do have nylon mesh linings within them. 
A great range for offshore sailing is Musto's MPX range. It's well-built, very durable and does a fantastic job at keeping water out.
Ocean
Ocean is the highest specification of foul weather gear. It is aimed mostly at professional sailors as it offers high durability. Ocean wear is designed to be worn in consistent downpours and when large amounts of water are coming over the deck. 
Like the offshore kit, ocean-class garments are usually made up from a heavy-duty gore-tex or similar product. These garments tend to be bulkier than offshore garments due to their robust design.
Some foul weather gear in this category has neoprene or latex wrist/neck seals. This gives sailors nearly 'dry suit' levels of protection and is often used in offshore races such as the Volvo Ocean Race. 
My current foul weather jacket is Musto's HPX jacket. For an ocean sailor, it is probably my best bit of kit; although the initial cost was steep, it is easily justified by the performance.
What I wear
In this footage I am wearing my HPX jacket, this does a fantastic job at keeping the water out, the storm flap also helps to shield my face from any spray. My trousers are designed for offshore use therefore in very heavy sea conditions I do notice they are a little damp inside, but nothing too major. 
The wellies here have a gaiter around them, this is designed to stop water running up the inside of a trouser leg and down into the boot. For inshore and coastal sailing, these are really not necessary as you don't tend to get water with enough force to penetrate the bottom of your trouser leg. 
These boots lend themselves well to offshore and ocean sailing, particularly racing. This is because when you get large volumes of water over a deck at a very high speed, the gaiter acts as a barrier and forces the water away from the trouser leg. Even if some water does make its way into the gaiter, they have small mesh drainage panels so any water simply drains away.
Noah di Paola is a young and enthusiastic sailor, who works part-time in the marine industry and has a wide range of skills and knowledge in all things sailing. Noah sails both dinghies and yachts and has recently got to the grips with a 29er. He started sailing at the age of 8 and has progressed ever since.