We've asked
Jabsco
– a world leading supplier of manual and electric toilets for marine use – to explain some of the common problems boat owners face when installing and maintaining an onboard toilet.
• Find out what's causing bad odours
• Household bleach will filters working properly
• Install a vented loop to prevent flooding
• Upgrade to an electric flushing system
• Find the most suitable holding tank for you
Odours
This is one of the biggest complaints about marine toilet installation, and the reason for unwanted odours is widely misunderstood. The sulphurous odour is caused by anaerobic bacteria within the water held in the inlet pipework. This bacteria breaks down and causes the rotten egg smell. This is more noticeable through the summer months when the warmer temperatures accelerate the reaction. When the toilet is first flushed the contaminated water is released into the air, it's usually only on the initial flush when opening up the boat after a number of days being idle. This isn't caused by the discharge side of the system, only the inlet.
Backflow
The other main complaint is related to backflow, this is from the column of water held within the discharge hose. It's quite often the case that users will put household cleaners or bleaches into the bowl to clean it - these chemicals will soften the rubber valves reducing performance. We recommend using Jabsco

Toilet Fresh Clean & Condition

for routine cleaning. The second contributing factor is due to restrictions in pipe work. Uric acid and scale builds up and reduces the hose diameter, more pumping power is required to overcome this putting strain not only on your arm but also the internal valve systems. This can be remedied by changing the hose but prevented by using the appropriate Jabsco toilet cleaner to help reduce build up. Also, by ensuring enough water is pumped through the system every time it's used the build-up within the hose will be minimised.
Anti-syphoning protection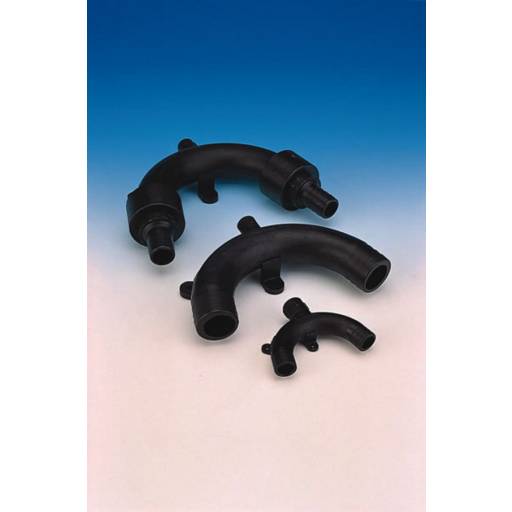 Another common question we get is related to anti-syphoning protection using vented loops. The answer is a fairly straightforward one. When a marine toilet is installed below the water line with no vented loop it could potentially flood, without a vented loop the user is relying on only the valve within the toilet to protect their pride and joy from untold water damage.
By installing a

vented loop

between the pump and the toilet bowl (minimum 200mm above static or heeled water lines) the boat is protected by an air lock system that won't allow water to syphon through and fill up the bowl. When the pump is operated it breaks the airlock pulling water into the bowl as required. Users should also remember to always close their sea cocks when not using the heads compartments.
Upgrading from a manual to an electric flush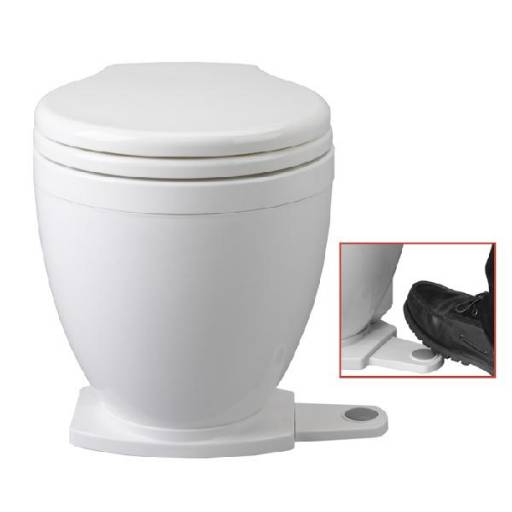 Boat owners often want to replace their manual heads with an electric upgrade. Jabsco recommends its

Lite Flush

 (pictured left) electric toilet which is lightweight, compact, easy to operate and most importantly an easy upgrade from any manual head. The Lite Flush uses the exact mounting points of a Jabsco Manual toilet base meaning a quick swap over without having to drill additional holes.
Its base also covers the markings left over from the original installation. Pipework is practically identical meaning the only additional work needed is to feed power from your battery to operate the new system. The bowl contains both the inlet and discharge pump making this self-contained unit ideal as an affordable upgrade to the original manual head.
For those owners with a little more space, the Jabsco Quiet Flush and Deluxe Flush models may be a preferred option. While the foot print does take up a little more room they give the user more flexibility in terms of bowl size, household styling and water use control. 
The Quiet Flush is available as a compact or regular model and can be used with either sea/river water or the boats' on-board fresh water supply.

The Deluxe Flush

offers the user home from home comfort and styling with its full wrap around ceramic that hides all of the pipe work connections.
Available in both a straight and slant back at either 14" or 17" high, also available as raw or fresh water flush. Both of these units incorporate our proven powerful high capacity discharge pumps.
Black tank storage and pump out
The other topic we are often asked about is correct practice for black (holding) tank storage and pump out. Once installed, your head needs the discharge set up. You may pump directly into a holding tank, over board or have a 3-way valve allowing you to choose dependent on where the boat is at the time. For inland water ways and marinas, pumping directly over-board is prohibited, therefore it's a good idea and indeed a legal requirement in certain areas to have a tank. Tanks fill up and obviously need emptying, there are a couple of options available here; gravity feed discharge, this is where you simply open the seacock and let the contents drain. With this blockages can be a problem and let's face it, it's a job nobody wants to do to clear it!
The more common set up is to install a macerator or diaphragm discharge pump. This pump is positioned near the tank and its sole use is to break up and pump the waste out. A key point when installing either the

Jabsco 18590 macerator

or the

Jabsco 50890 diaphragm waste pump

is that these units are designed to push fluid.
They're both self-priming but the power comes from the discharge side not the inlet. This is why users should ensure they're installed as close to the tank as possible. It's also recommended that on emptying the tank the user should half fill it with water and pump this through to ensure the pump and pipes are free from any obstructions.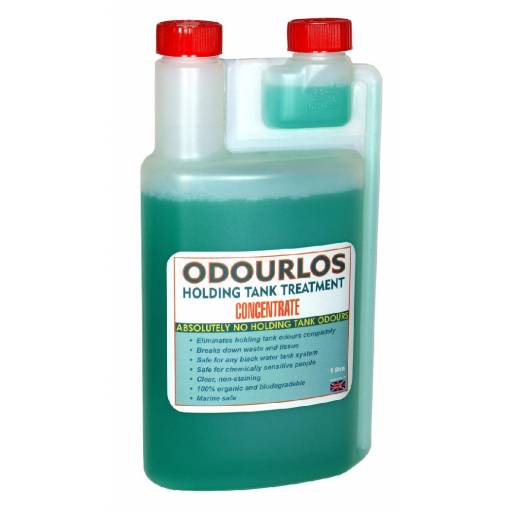 There are various holding tank additives available including a UK product called

Odourlos

, this helps break down waste to a uniform textured slurry and also minimises odour that can vent from the tank.
You can also buy special marine toilet paper which dissolves rapidly and avoids clogging. Try Thetford marine toilet paper.
Do you have any questions about your marine toilet? Head to our

Facebook page

to post questions and leave your comments.
About Jabsco
Jabsco

offer a wide range of products to suit all installation, from manual to electric toilets, 3-way diverter valves, vented loops, holding waste pumps, low odour toilet hose and cleaning/treatment additives. We have a global distribution network meaning that no matter where you are, you'll always find support and access to spare parts. If you have questions about your current installation or you're thinking of upgrading your system, feel free to get in touch for some assistance.
Jabsco have been supplying the World's leading leisure boat builders with both

manual

and

electric toilets

for more than 50 years. Products are available for vessels up to approx. 80ft in length.
Jabsco toilets are designed and manufactured specifically for marine use. Over the year's knowledge and understanding of exactly what the marine market requires has been gained. Jabsco are constantly assisting builders with installation advice and solving problems. Jabsco invest in research and development to ensure products meet both the functional and aesthetic requirements of the market. Jabsco have an established distribution network world wide ensuring local availability of spare parts and technical advice instantly.
The biggest selling toilet is the manual

Twist & Lock

 (pictured left) – available in large and small bowl sizes for smaller head compartments. The Twist & lock feature ensures there's no back flow from the discharge pipe into the bowl when the toilet isn't in use. Jabsco manual toilets can be set for left or right handed operation.
Keep up to date with BoatsandOutboards news and advice on Facebook or Twitter