Are you struggling for gift ideas for that special someone in your life? Don't worry, inspiration is at hand! Whether they're a keen fisherman or spend their days sailing, we've picked out some top items we recommend for Christmas!
Click your price range below, or view all products by scrolling down:
Gifts for under £20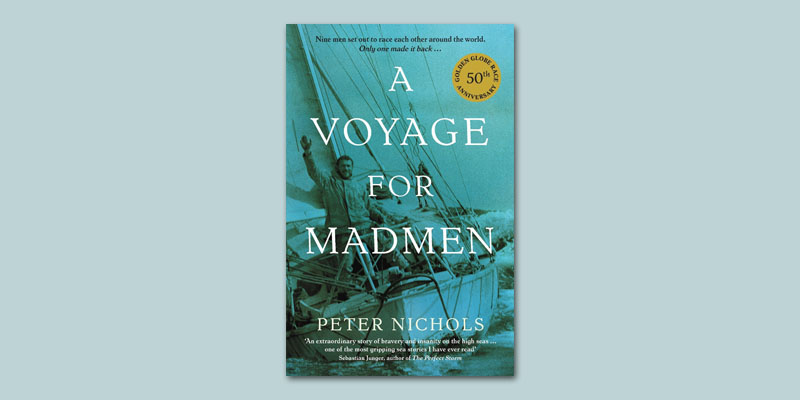 A Voyage for Madmen by Peter Nichols tells the true story of the Golden Globe sailing race in 1968 - the very first single-handed non-stop circumnavigation of the world. This book has been described by Sebastian Junger as 'one of the most gripping sea stories I have ever read', while Tatler give high praise: "an enthralling tale of human endeavour and courage in the face of adversity."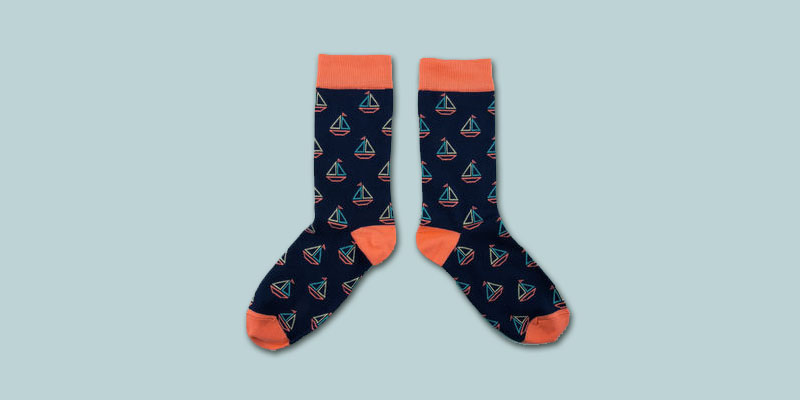 Everyone loves a pair of socks for Christmas, why not brighten up your sailors stocking with a nautical pair? These high quality garments are constructed of Italian and Portuguese yarn and come in a range of patterns, including sailing boats and fish. The socks are ethically made in a factory in France where one family has been creating socks for 3 generations.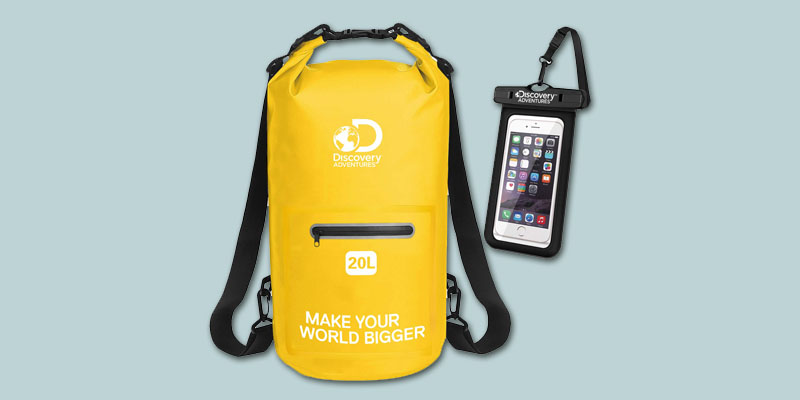 Fed up of everything getting wet when you're out on the water? This bundle is the perfect choice to protect your belongings. The dry bag uses a solid roll-top closure system to ensure a 100% watertight seal. The bag is constructed with ripstop 500D PVC making it extremely durable and lightweight. Within this bundle, you'll also receive a IPX8 Waterproof Phone Case with a neck strap, allowing you to have your phone out on the deck without worry of it going overboard.
Gifts for under £50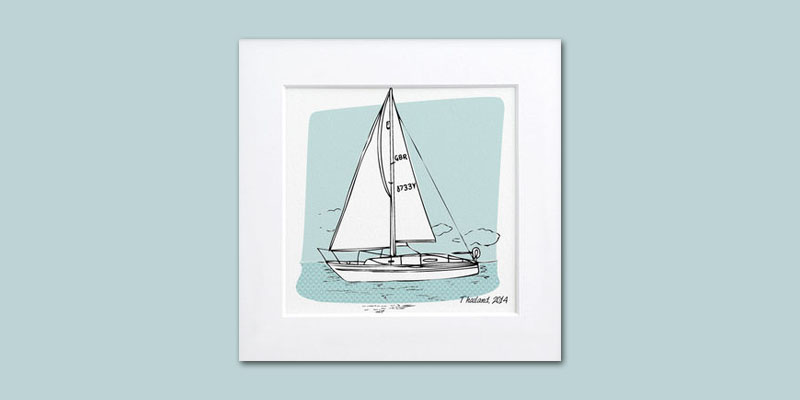 What could be more thoughtful than a personalised gift? Letterfest lets you commission a contemporary illustration of your boat, which is then hand drawn by artists based in North Devon. Simply provide a photo of your vessel,
Whether you want to try out a new sport or simply mess about on the river, Virgin Experience Days offers an extensive range of watersports and boat experience days guaranteed to create a splash. Feel the adrenaline rush of the ultimate white water rides on a power boat, catch a wave surfing or soak up spectacular views kayaking. With a boating experience, you can pick up new skills with a qualified instructor whilst having fun.
Gifts for under £100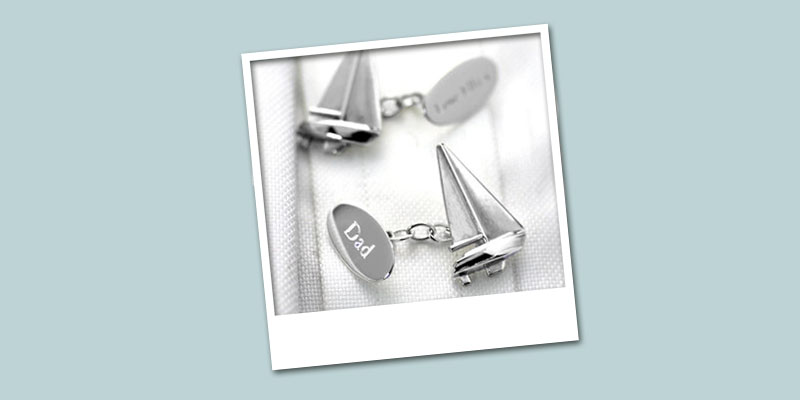 Ensure your shirt is looking shipshape with these sterling silver cufflinks created using solid hallmarked silver. These sailing style accessories are handmade in the UK and can be engraved with initials, dates or co-ordinates to top the gift off with some personalisation.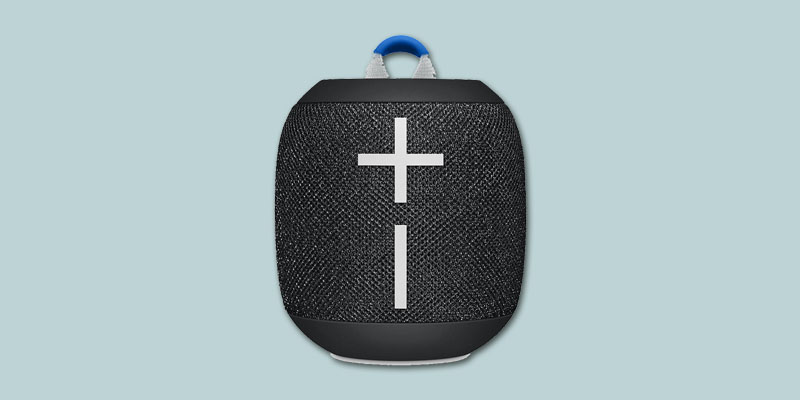 Bring the party to the boat with this highly rated waterproof speaker from Ultimate Ears. The Wonderboom 2 is an upgrade from the original model providing louder and bassier sound in 360°. Featuring an Outdoor Boost mode, these speakers are waterproof, dust proof and drop proof with an even longer lasting battery than the classic Wonderboom. Despite its small size, this piece of tech can produce up to 87 decibels of sound making it perfect for life on deck. You don't have to worry about if going overboard, as the WB2 can be dropped in water for up to 30 minutes and it floats!
Gifts for over £100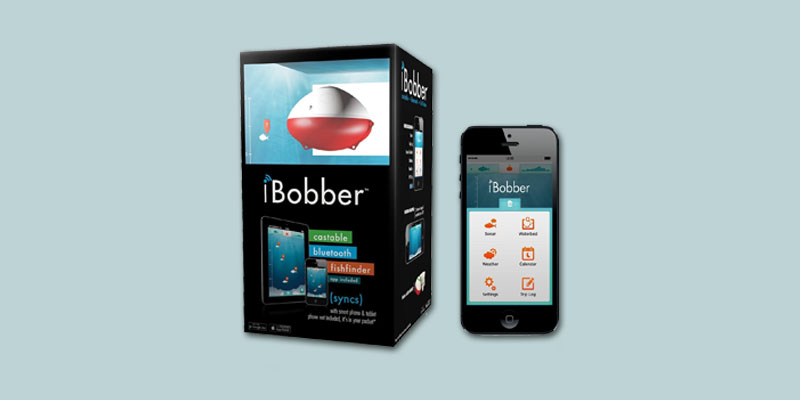 The iBobber Smart Fish Finder is the smallest and lightest sonar depth finder on the market. The device syncs with an app on your smartphone as well as being castable, portable and wireless. The iBobber gives accurate readings of bottom contours, depths, structures and fish. The app then allows you to map waterbeds, mark spots, log water temps and depth, as well as adding lures, species and photos to your trip log.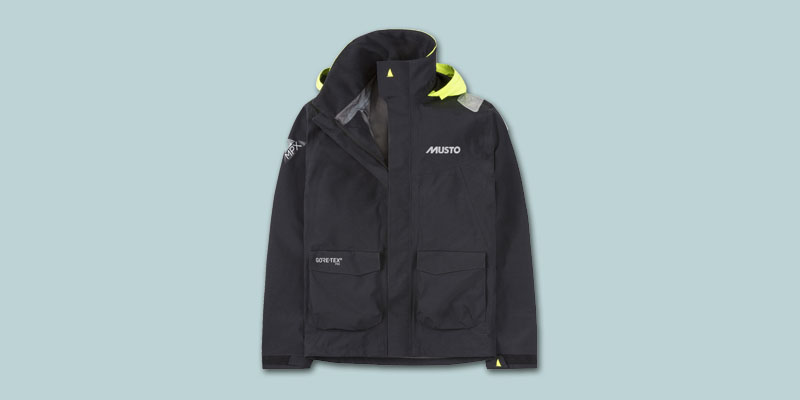 The MPX Gore-Tex Pro Coastal Jacket is an excellent piece of clothing for anyone heading coastal on their boat. With exceptional comfort and a protective design, you are guaranteed a cosy trip. With 3 layer GORE-TEX PRO fabric, the coat is resiliently waterproof and perfect for even the most extreme weather conditions. While it is an expensive piece, this coat is an investment and will last years offering high levels of protection, with Musto offering a guarantee of replacement if it ever leaks. It truly is a gift for life.