You've got the boat, you've got the equipment and the weather conditions are looking good. Summer brings long, relaxing days on the water with family and friends. It only takes a bit of planning to turn a good boating day trip into a fantastic one – and we've got you covered with all the actions you need to check off your list before you set sail or power-up that engine.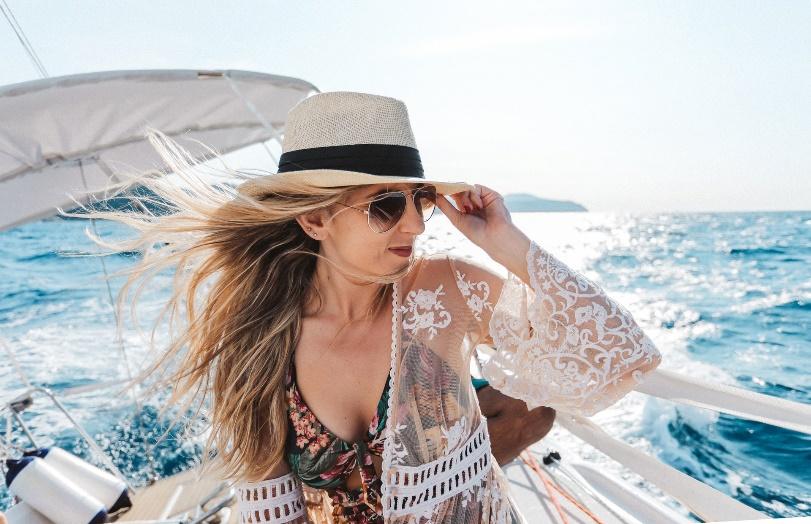 Plan ahead for perfect summer sailing
Check the tide and weather 
We'll start with an inconvenient one. An unexpected change in the weather is a danger to everyone aboard. We advise planning ahead by referring to a 10-day weather forecast and double-checking on the day if conditions are perfect for boating. You should also be aware of when low and high tides are expected. It's never worth the risk to set out before a storm or weather warning, and if conditions take a turn for the worst, always head back to shore, no matter how much you've been looking forward to the trip. 
Plan your journey 
While there's something to be said for spontaneity, making an hour-by-hour plan of your trip is the best way to ensure you'll make it to all the swimming spots and fishing areas you want to visit. This plan allows you to estimate the amount of fuel you'll need for your journey so that you can make it back before sunset. Remember to consider docking availability at the points you're planning to stop at. Some public anchorages and marinas require booking in advance, so always check ahead of time.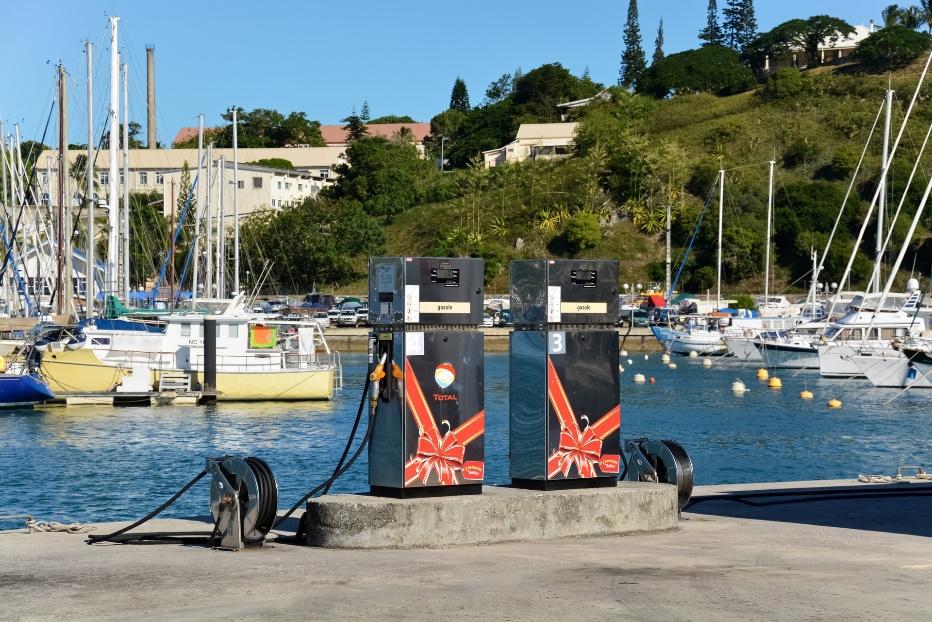 Research docking locations ahead of time
Organise activities 
Wakeboarding, rafting, swimming, snorkelling, diving and fishing are all part of the fun. Don't leave home without the gear you'll need, and plan your day trip around locations that are safe for these sports activities.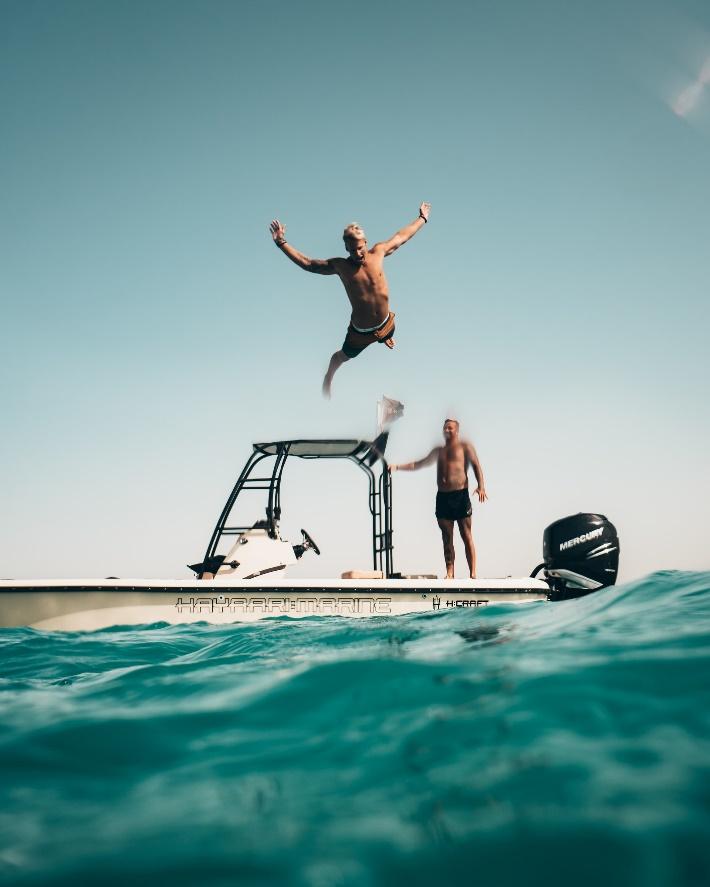 Know where it's safe to dive into sports activities
What to pack for a boat trip
You might be wondering what you need to pack for a day out on your boat. In summer, don't forget sun protection, as sunlight reflecting off the water doubles your exposure to UV rays. This means broad-spectrum sunscreen, sunglasses, a hat and lightweight clothing. Always pack insect repellent, and anti-nausea medication in case anyone in your group gets motion sickness. As well as lunch and snacks, always have extra water on board, and don't forget ice – especially if your day involves fishing.
Other pro tips: travel mugs with secure tops go a long way to prevent spillages in bumpy waters – and you always need more towels than you think!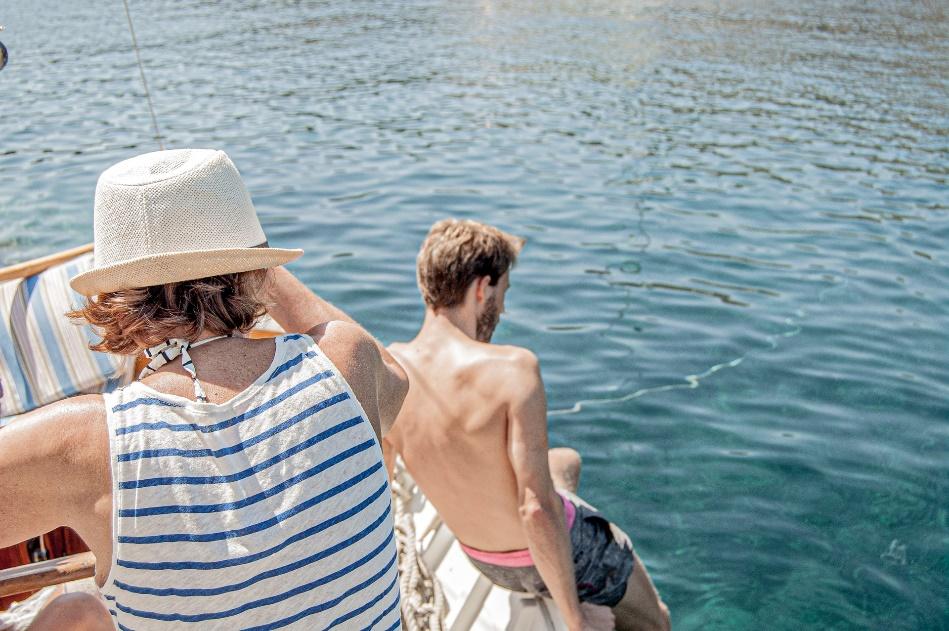 Don't forget to pack the essentials to make the most of your day
Take safety precautions
Every time you take your boat out, check that you have safety equipment for everyone on board. This includes life jackets and floatation devices, a first aid kit, a fire extinguisher, a torch and extra batteries, a GPS and a VHF radio, and other signalling devices. Refer to our checklist for safe sailing and boating must-haves for more information.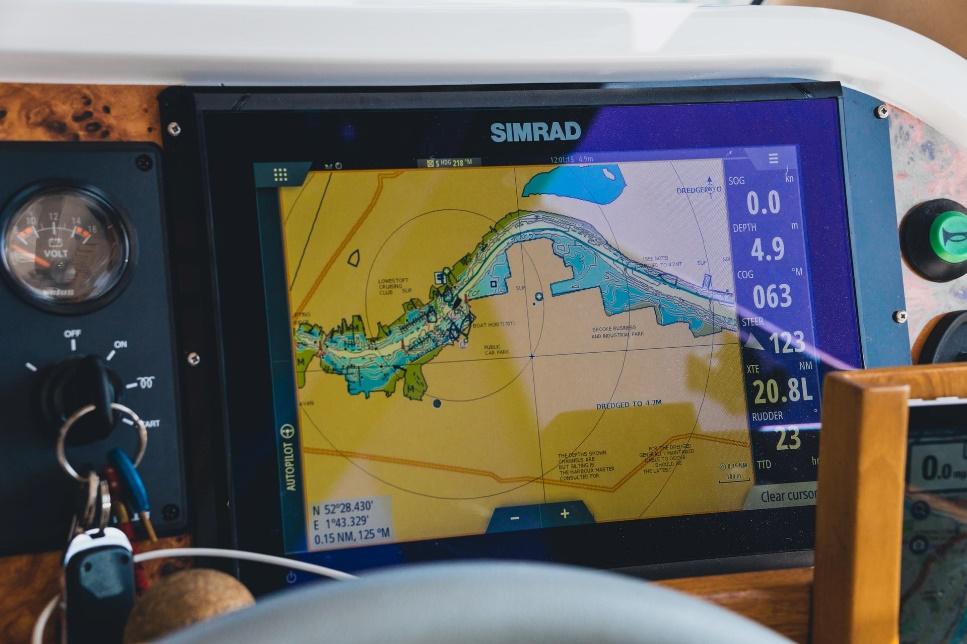 Always carry the required safety and navigational equipment on board
When you get back 
After your well-planned day on the water, there are a few things to do before you head home. Check that you have properly stowed your anchor and coiled your lines. Make a note of the fuel and engine oil levels for your next boating adventure, and as always, hose down the bilge with clean water to prevent corrosion. Learn more about how to maintain your boat. 
Choose the right boat for you
Now that you're inspired for the summer boating season, check out the latest boats for sale. From daysailers to cruisers, and from classic boats to aluminium fishing vessels, you're sure to find the boat that will bring you many happy days on the water.