The Second-hand Multihull and Refit Show (Les Occasions du Multicoque et du Refit) returns to Canet-en-Roussillon in 2023. From 5 to 8 October, thousands of multihull owners, buyers and sellers will flock to the south of France for this highly anticipated annual event. The guest list will also feature a number of refit specialists and exciting exhibitors. See the full list here.
If you are interested to learn more about the catamaran boats market ahead of the event, check out our 2023 power catamaran market study. For buyers or sellers, this is a great resource to gauge current trends and consumer habits.
The boating event of the season
Whether you're looking to buy, sell or simply admire the multihulls on display, The Second-hand Multihull and Refit Show is always a must-see. The region is renowned as a hub for boat renovation companies in the Mediterranean – over 30 are based nearby – so if you're planning some improvements to your vessel (or potential new vessel), you are in good company. You can also find additional equipment and services on-site. This includes financing solutions, cruising advice, electronic equipment and an array of deck fittings.
Not in the market for a boat or boating services? You will still find plenty to do, see and explore. Situated between the sea and a mountainous backdrop, Canet-en-Roussillon is a popular tourist destination, attracting visitors from all over the world. At the event itself, you will find a stunning selection of boats to admire in the shipyard – the perfect weekend activity for any multihull enthusiast.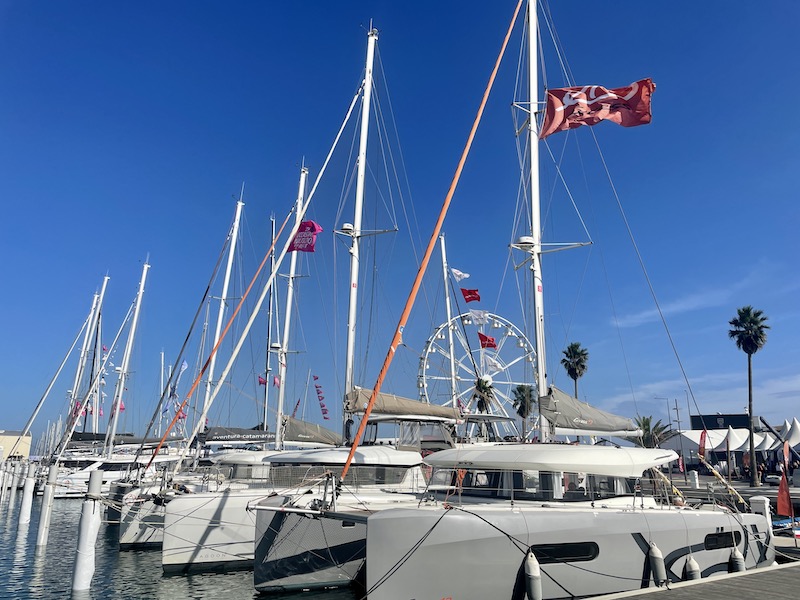 Great opportunities for buyers and sellers
Those in the market for a new boat will find an abundance of options at the event. Browse a wide selection of pre-owned cruising catamarans and trimarans for sale. This includes both sailboats and motorboats, budget-friendly and luxury models. Talk to sellers one-on-one, ask any burning questions you may have and simplify the buying process so you can be aboard your new boat in no time.
For sellers, the event opens up exciting new sales opportunities. Connect directly with actively interested parties from all over the world and secure a great deal for your vessel on the spot. On average, more than 75% of available boats are sold during the event. There is plenty of media coverage and sales-boosting initiatives such as competitions, trainings and presentations are devised to help brokers and private sellers.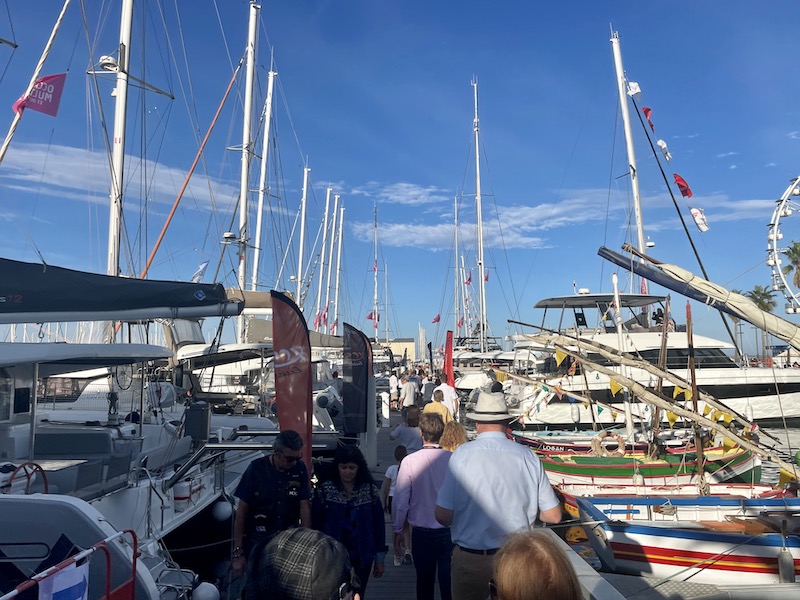 An occasion to remember
This year's edition of the Second-hand Multihull and Refit Show will feature a number of thrilling elements and not-to-be-missed activities. Some highlights include a conference and book signing by doctor, explorer and scientist Jean-Louis Étienne, a firework display and a seamanship contest that will challenge participants to tie boating knots as fast as possible. For more details, explore the full event programme.
Image credits: All images via Les Occasions du Multicoque et du Refit