Paul Smith has carved out a successful and fulfiling life on the water. Here he describes the day to day experience of

living on a narrowboat

, sharing the joys but also warning against idealising canal boat living. 
Spring is a wonderful time of the year to live on the inland waterways. As I slowly cruised along the combined Grand Union and Oxford canals on the sinuous route between Napton and Braunston junctions two weeks ago, I spotted what I thought was a muntjac deer bolting away from me across a waterside field. The animal turned and raced back towards my boat. Another similar sized creature raced towards the canal from the field's opposite side.
The two large hares met twenty feet away from me, stood on their back legs and began boxing. They continued to fight until I cruised around a bend. Minutes later I saw two buzzards circling lazily overhead and then a dozen mallard chicks paddling frantically across the water looking for a mother who rested on a sun warmed patch of towpath grass close to a majestic weeping willow.
Dozens of hire boats cruise through this beautiful natural display during the warmer months. The enchanted crews sit on bow seats enjoying a glass of wine and a break from their frantic work lives, dreaming of a less stressful way to live. They reluctantly pack their bags after their too short breaks afloat, join the arterial traffic racing along England's crowded roads, arrive at the home they've taken a lifetime to buy and had to work for a lifetime to maintain, and then log onto the internet to search longingly through the

narrowboats

 adverts.
Some aspiring boat owners do very little research before buying a narrowboat and moving onto the water. They make a decision to purchase a boat costing tens of thousands of pounds after experiencing a few idyllic days on the canal network. They don't really understand the reality of life afloat at all times of the year.
If you are thinking of buying a narrowboat, here's a little information to guide you safely down the right path.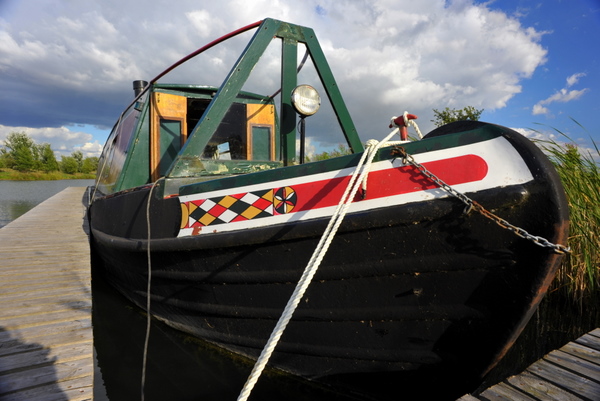 Careful calculation of costs
Life afloat isn't as cheap as many people think.. The costs are similar to running a small family home. If you need to stay in one place for work purposes you'll need a residential mooring costing £2,000 - £3,000 or more, far more if you want to moor anywhere near London.
You'll also need an annual license. That's another £1,000 for a 60' boat. Then you'll need coal, gas and diesel for heating and moving it. You'll need to replace your battery bank periodically, paint your cabin, black your hull, repair or replace deck covers and maintain your engine. The expenditure goes on and on. Many boaters will tell you with a wry smile that B.O.A.T. stand for Bet On Another Thousand.
What utilities should you consider?
In a regular bricks and mortar home, you turn on a tap or press a button to unleash an unlimited supply of heating fuel, electricity and water. On a boat you have to work much, much harder.
I burn coal briquettes on my boat. Two tonnes every year. That's eighty 25kg bags which have to be carried from boatyard to vessel. Propane gas cylinders are a similar weight. They have to be lifted on to my bow and lowered carefully through a small hatch. A 20 litre toilet cassette weighs as much as twenty bags of sugar when full. Each day the full cassette has to be carefully carried through the boat's narrow passageways and then taken to a sewage disposal point.
The cost of your on board water is included with either your license or marina mooring. If you are in a marina, your closest water point will probably be no more than a hose length away. If you are cruising the canals, you may have to travel ten miles to the nearest water point, then wait half an hour for your tank to fill. This isn't something you want to do on a cold and dark winter's night.
There's no escape from the weather!
Possibly the most frequently asked question of live aboard boaters is, "Isn't your boat cold in winter?" Most boats aren't cold at all, but they need more fuel to heat them than a similar space in a house. Narrowboats sit two feet or more in frigid water. The underwater section is part of the living accommodation so the lower two feet of cabin space needs constant heat to keep it warm. My coal bill for 2015 was £780.
My boat needs constant heat to keep it warm in winter, but it is warm. I love climbing into a warm and cosy cabin after a cold winter's day cruise and then sitting in front of the stove's flickering flames. Sitting in a warm cabin while the wind howls and rain drumming on the roof is a real joy.
Occasionally the weather prevents me from cruising at all, or even living comfortably if I'm not careful.
The English canals freeze for at least a short period each year. Narrowboats are very sturdy. You can force your way through quite thick ice, but you will instantly strip off the hull's protective coating from the water line. Repainting the hull costs £500 or more, so it's not something you want to do too often. However, if you can't move, you can't empty a pump out toilet tank if you have one, you can't top up your water tank, and you can't easily resupply with coal or gas. The most sensible course of action is to find somewhere to moor close to amenities for the winter months which, of course, is going to cost you more money.
Last winter was particularly mild, but very wet. Cold and dry is preferable to mild and wet. The towpath was two inches of liquid mud. Even letting Tasha, our ten year old basset hound, off the boat for a quick wee required a five minute mud clean up when she returned. My fiance, Cynthia, called the front deck "the mud room".
You have to monitor weather reports closely for sub zero temperatures. You have to also be aware of forecast wind speed.
Narrowboats have expansive high sides. They're shallow draughted and flat bottomed. Consequently they are difficult to handle in anything stronger than a light breeze. My own boat has a fifty feet long cabin four feet high. I have two hundred square feet of "sail" for the wind to play with. Many boaters don't cruise in strong wind.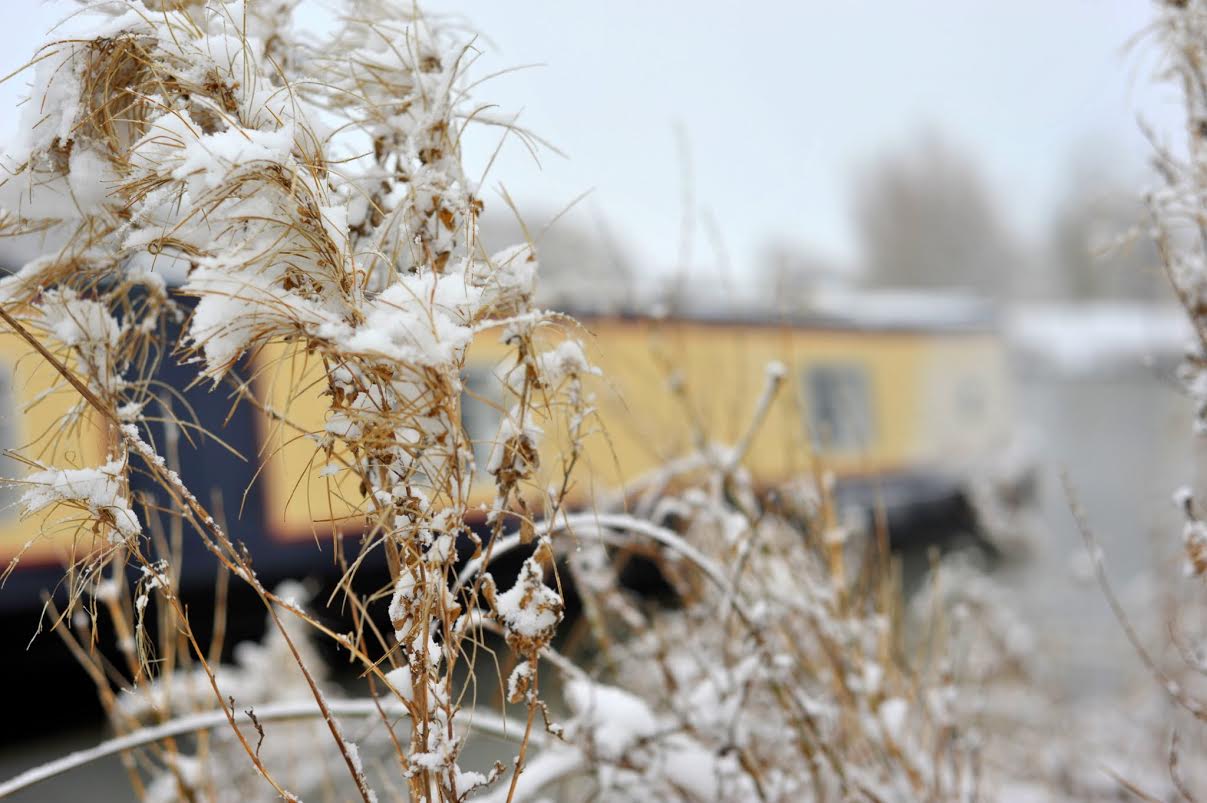 Canal living is brilliant for fitness!
I have hosted discovery days for hundreds of aspiring boaters over the last two years. The days are a combination of helmsmanship and an opportunity to explore and discuss a narrowboat equipped for full time off grid cruising. My guests come from all walks of life. Most of them are middle aged. Many, both men and women, intend to live afloat on their own.
Living afloat is far more physical than living in a house. Climbing on to my front deck to reach my cabin doors is the first test they face. Stepping over the hull side and simultaneously ducking under the deck cover is difficult for some. On their discovery days, guests aren't asked to lift heavy bags of coal or gas cylinders, but they would need to if they were living alone on a boat.
An important part of my helmsmanship training is negotiating locks. Effective locking requires a degree of agility and fitness. The winding mechanisms, the paddles, which allow water in and out of locks are stiff and hard to turn. Lock gates weighing a tonne or more each are difficult to open and close. Solo locking often means that the boat owners has to climb up and down often slippery lock ladders and walk along a roof cluttered with trip hazards. If none of this appeals to you, you won't enjoy single handed boating.
Even weekly grocery shopping can be very physical. If you're moored in a marina, you can probably drive your car close to your boat, but not as close as you could in your bricks and mortar home. When you're out cruising, more effort is required. You might be fortunate enough to find a canal-side supermarket, but you will often have to trudge a mile or more from the centre of a nearby town or village.
Narrowboat ownership offers a very physical lifestyle. I treat the physical exertion as welcome exercise. I'm as fit now as I was thirty years ago thanks to the life I lead. It's a far cry from my corporate days when a hard day's work involved nothing more taxing than moving pieces of paper from one side of my desk to the other. 
Living close to nature is a major plus! 
Now I live a life close to nature. I wouldn't have it any other way. Each day is a joy, but it is hard work. Next time you look longingly at any of the thousands of craft advertised on the internet under narrowboats for sale, remember what you've read here and think carefully before you part with your hard earned cash.
Retired business owner Paul Smith has lived afloat for six years. After working for six years at one of England's premiere inland waterways marinas, he now cruises the network full time in his 62' narrowboat James No 194. He runs popular narrowboat helmsmanship and discovery days throughout the year. You can find out more about his discovery days and visit his popular and information packed website
here
.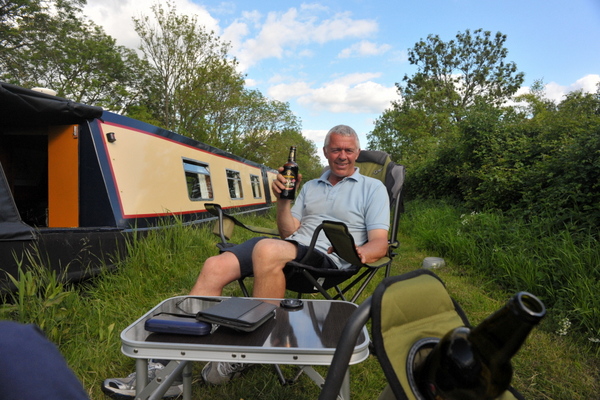 Further reading: