Are you Selling a boat? Want to sell your boat privately or do you want it handled by a broker or dealer? Do you know how much do boat brokers charge? The obvious benefit of using either a Dealer of a particular boat brand or an independent Broker is that they make the job of selling your boat comparatively easy and worry-free for you – managing the sale from beginning to end. If you choose to sell your boat privately, you'll get the benefit of saving the yacht broker fees.
We feature everything you need to know about selling a boat privately or through a broker you should read until the end of this article.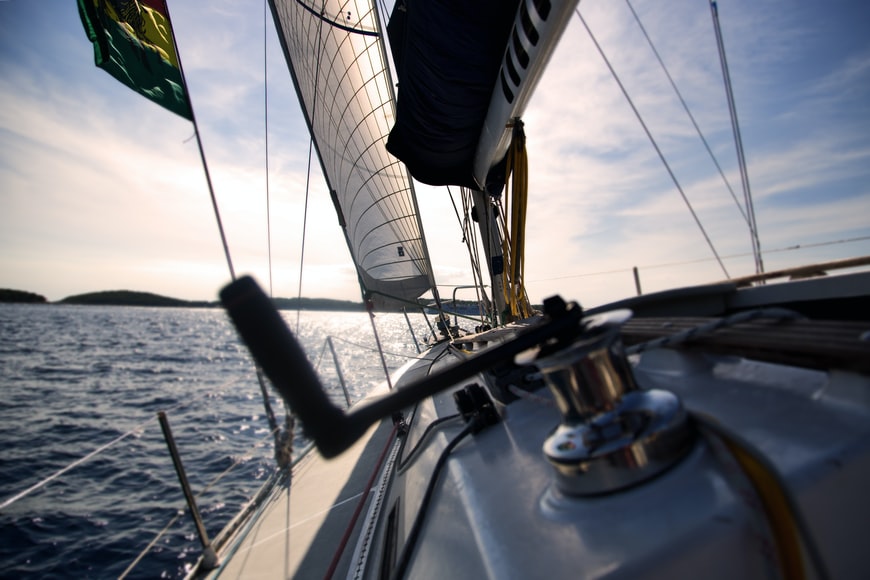 Selling your boat is a big decision. It is good to know the benefits of hiring a broker or selling privately.
Selling A Boat With A Broker
If you decide to sell through a broker, then you should make clear the price you expect to receive for your boat, the reasons why from the start, and ask. Based on their knowledge and experience you can then make an informed decision as to what price to advertise at. They'll deal with the advertising, sea or river trials, liaise and assist with surveyors, arrange any rectification work, assist with negotiations and deal with all the paperwork. Brokers are usually insured for fraud, and in some cases, they'll even berth or store your boat at their yard free of charge to enhance their display of boats for sale and make it easier for them to show potential buyers your boat. But of course, most broker services come at a price. 
How Much Do Boat Brokers Charge
The yacht broker fee is usually based on commission (usually around 10%) or a fixed price depending on the boat type and the specific services included. There may also be charges for storage, cleaning, maintenance, a contribution towards advertising, sea or river trials, as well as surveyor costs. All of this, together with the sales commission percentage, needs to be negotiated and agreed upon in writing with the Broker or Dealer concerned. They'll usually provide you with a standard written agreement to sign. If they do, this agreement may well include clauses concerning insurance, their 'exclusive' rights to sell your boat during the term of the agreement, and information about how you can cancel the agreement.
Benefits Of Selling Your Boat Through A Broker 
If you choose to sell your boat with a broker they can assist and boost up the sale, broker can benefit you sell your boat effectively in several ways as listed below
Price your boat correctly: Brokers know the market value of your boat better than anyone, as they have access to information which the general public does not, like the effective sale prices of boats similar to yours, and not just the starting prices.
Promote your boat effectively: Brokers tend to advertise boats on the most visible websites, such as Boats And Outboards. Depending on your boat, your broker may also suggest other ways to reach potential buyers.
Respond to potential buyers: A broker is essential if you want to avoid the hassle of replying to every question from potential buyers. Brokers can identify time wasters and also reply to buyers who have technical queries.
Handle procedure related to sale: The brokers will handle the process of title deeds, safety standards, sales contracts, tax office requirements, and other documents required for the transfer of property.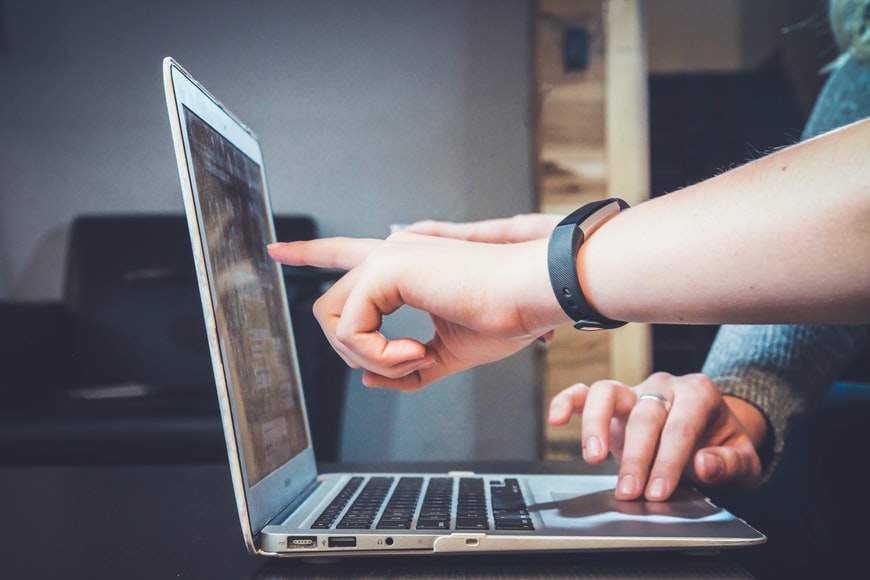 Selling your boat through dealers is a comparatively easy and hassle-free process.
Choosing An Independent Broker
A major benefit of using an independent broker is that they only earn money from selling boats like yours and if it doesn't sell, they don't earn. So the success in selling your boat rests upon how much the Broker spends to advertise your boat, whether they're used to selling your kind of boat, the quality of their advertising, and how professional they are in dealing with inquiries and attracting potential buyers. Or find a dealer facility that will give you the names of many leading brokers. Study their adverts, check out their websites, form an opinion as to how professional they appear to be, and try to estimate how quickly they appear to sell boats. Then, find out what commission do brokers charge and what their other conditions are. To sell your boat the broker will market it using websites, existing client lists, boating magazines, possibly even second-hand boat shows. They'll negotiate an agreed sale price, which will either be conditional or unconditional.
Sale And Purchase Agreement 
They'll negotiate an agreed sale price, which will either be conditional – that is, subject to survey and possibly sea trial and any other agreed conditions; or unconditional. The broker will provide a Sale & Purchase Agreement which both parties sign. Any amendments must be agreed upon by both parties. This is a binding contract so you need to be sure before you sign on the dotted line. When negotiations are complete - possibly after a survey and a re-negotiation on price - the broker will send the seller a Bill of Sale to complete and return, together with all the documentation and keys. They'll advise when completion has taken place (when the funds have cleared), and issue a completion statement, sending you the balance of the money, minus his agreed commission. The Bill of Sale makes the legal transfer of ownership of the boat.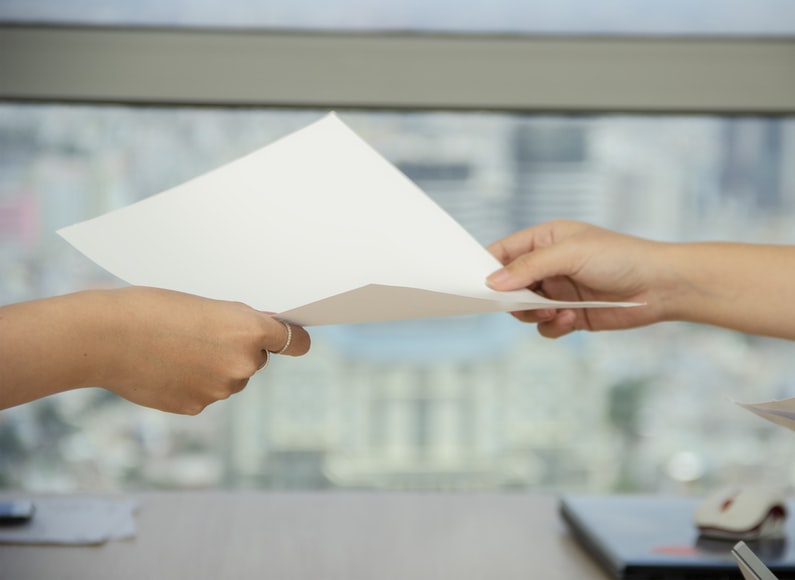 Sale & Purchase Agreement you need to be sure before you sign.
Selling A Boat Privately
Whether you're selling a classic sailing boat, a fishing boat, catamaran, or a narrowboat, if you choose to sell your boat privately, you'll get the benefit of saving the costs of a Dealer or Broker. But you'll need to be super organized to guarantee a sale at the right price.
What are some ways you can sell your boat yourself quickly and for a fair price?
Prepare The Boat
First, you need to maximize your preparation to sell your boat, to do that make sure your boat is cleaned inside and out, washed and waxed, and if something is broken fix it. To impress the buyer. A dirty boat with obvious damage indicates that the boat has problems or needs maintenance. Imagen water reflecting off of a boat's polished and clean gel coat makes it stand out like nothing else, and to show off your boat and sell at the best price you can also paint your boat to give it a new look. You can keep the equipment that goes with your boat but remove all personal items or gear.
Find Boat Price 
Do you know how much your boat is worth? After preparing the boat you can research prices on a different website. Then you can calculate a reasonable price to sell your boat on the market by comparing the type and age of boats for sale, as well as the condition and type of the gear or equipment. By doing so, you will be able to justify your sales price to potential buyers and attract them. A boat's price can be affected by seasonality because many people purchase boats in the spring rather than in the late fall or winter. More information: Boat Pricing Guide.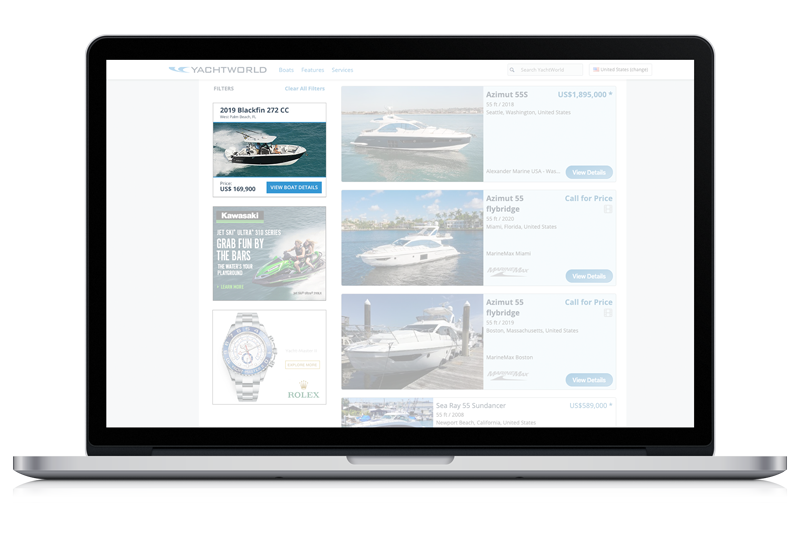 Advert and photos of your boat can really make or break a sale so decide on the package and duration.
Advertising Campaign  
To begin with, think carefully about the design of your advert and the photos you'll include - which can really make or break a sale. Saving the costs of brokerage can pay for a substantial amount of advertising, probably much more than you'll ever need to sell your boat. So decide on the package of the advert and what duration you wish to opt for. If it is your first time placing an advert, then a duration of two months would be a good start. Boat buyers online are proven to buy with their eyes. You can use a good quality digital camera or even a decent camera phone but for the best results, enlisting the help of an experienced photographer will guarantee eye-catching and attractive images to sell with. Also, be sure to include full contact details and make sure that they're accurate.  
Dealing With Enquiries
You also need to plan how to deal with the enquiries you will receive. If a potential buyer requires more information and photographs than is featured in the advert, you should consider creating pre-prepared a 'Specification Sheet' to be able to send at a moment's notice. If potential buyers want to view your boat and trial it, you need to be flexible as to when and where they can. Remember the more flexible you are about this, the more likely it is that potential buyers will gravitate toward buying your boat. Do not put your boat up for sale and advertise it until you know that you have the time and availability to be able to deal with the enquiries. Make a list of potential dates and times that buyers can view and trial your boat so that when the telephone rings, you have all of the information to hand to deal properly and professionally with the enquiry. Keep in mind that when you're selling your boat, you are competing in a marketplace for the attention of prospective buyers with Dealers, Brokers, and other boat owners. You should, therefore, try to be as professional as the most experienced seller.
Potential buyers will want to check out your boat and trial it, so you will need to be flexible.
Negotiating the sale
The secret to sales negotiation is to be well prepared, anticipate what potential buyers are likely to say, and work out in advance how you're going to react, keeping in the back of your mind what price you'll be prepared to accept. Of course, the potential buyer may attempt to drive the price down. You should, therefore, either plan to counter this. It's also worthwhile to consider any assets that you can 'trade' with, that have less of a value to you than money off the selling price. For example, there may be items of equipment or accessories that you could 'throw in' rather than accept £1,000 off the asking price. This may satisfy the buyer's need to get more of a discount and at the same time be acceptable to you. Work out in advance what options you have in this respect and keep them up to your sleeve until you start the serious negotiations.
Often with boats, unless it's from a trader, the first offer you receive is usually the best, so think carefully before turning down an offer that falls just short of your asking price or the price that you were originally prepared to accept. It could mean waiting for a long time before you receive another offer.
Paperwork and getting the legalities right
If you are selling the boat yourself, be sure to write a bill of sale that includes the price, buyer and seller names, addresses and driver's license numbers, boat type and size, registration numbers, and the main equipment list. The sales contract can serve as proof of payment. When paying a deposit, please also provide a written receipt that includes all of the above. It's a good idea to make the deposit non-refundable so you don't take the boat off the market for a non-binding buyer. Set an agreed completion date and stick to it. You must also submit a form (usually attached with the pink note) to the Vessel Registration Authority stating when, to whom, and for how much you sold your vessel. Otherwise, you may still be liable for accidents caused by the new owner. Remember to cancel your insurance once the transaction is complete.
Although you are not required by law to voluntarily provide information about the boat, you also must not withhold known information about a defect. If an accident happens your failure to disclose you can pursue you and sell such a boat. It's not always protection. If possible,  mention any problems or deficiencies in the written contract. If a buyer wants a test drive, make sure you have a fixed, non-refundable deposit on hand and that the buyer agrees to cover all costs, such as launching the boat or refueling. If a buyer wants to condition the sale on good financing, set a deadline or you could delay the sale while other potential buyers muddle through. Beware of time wasters!
Related articles:
How to sell your boat using a yacht broker